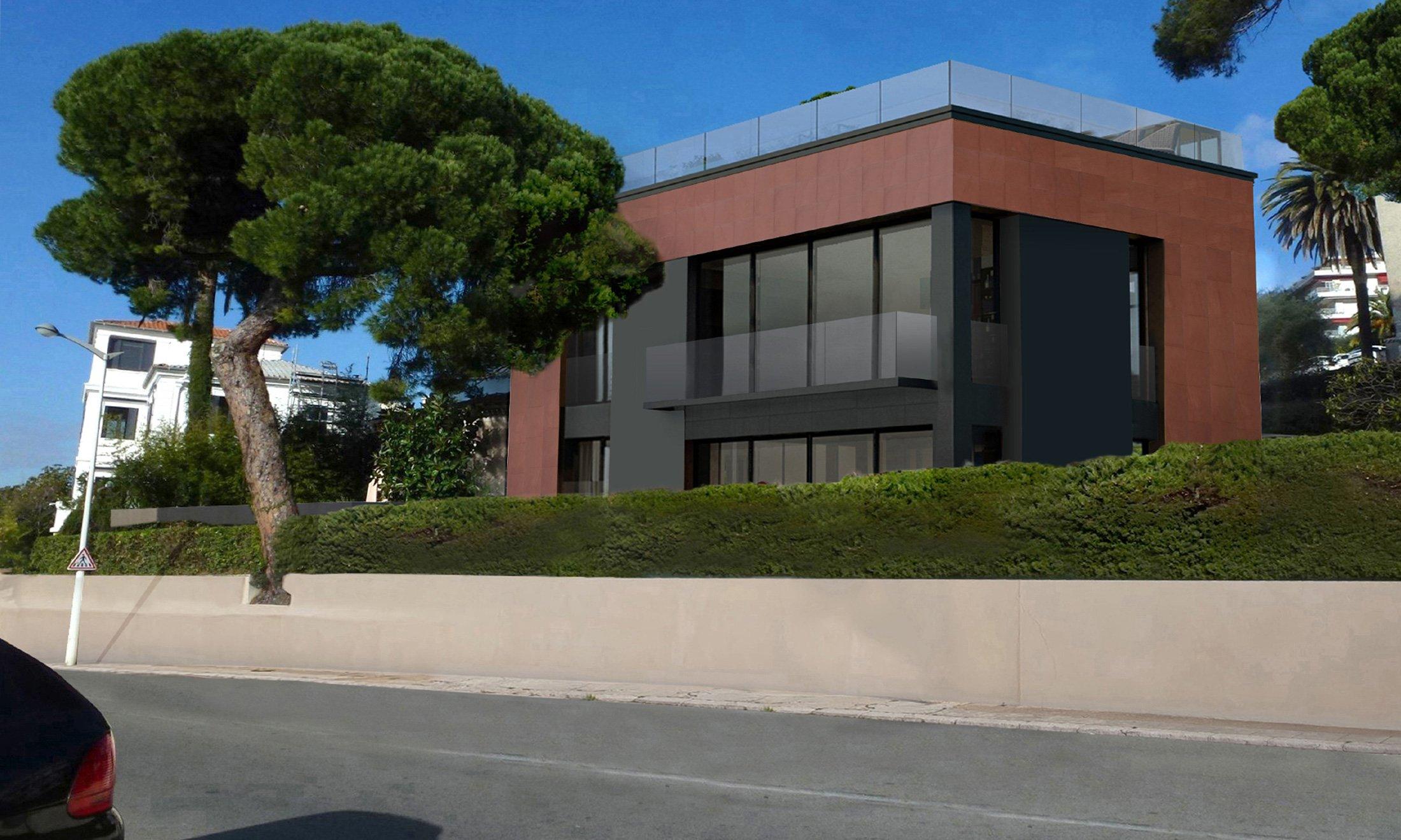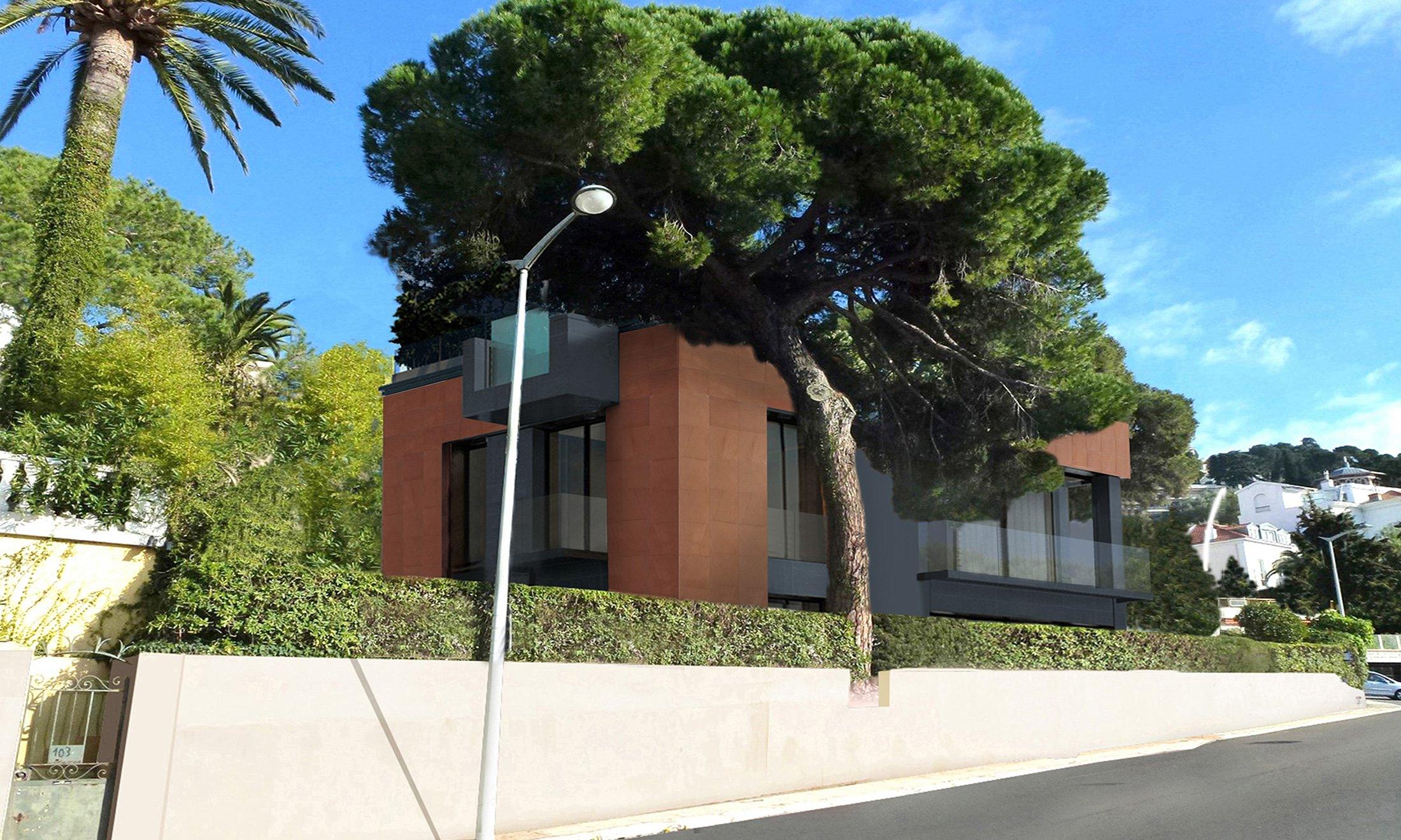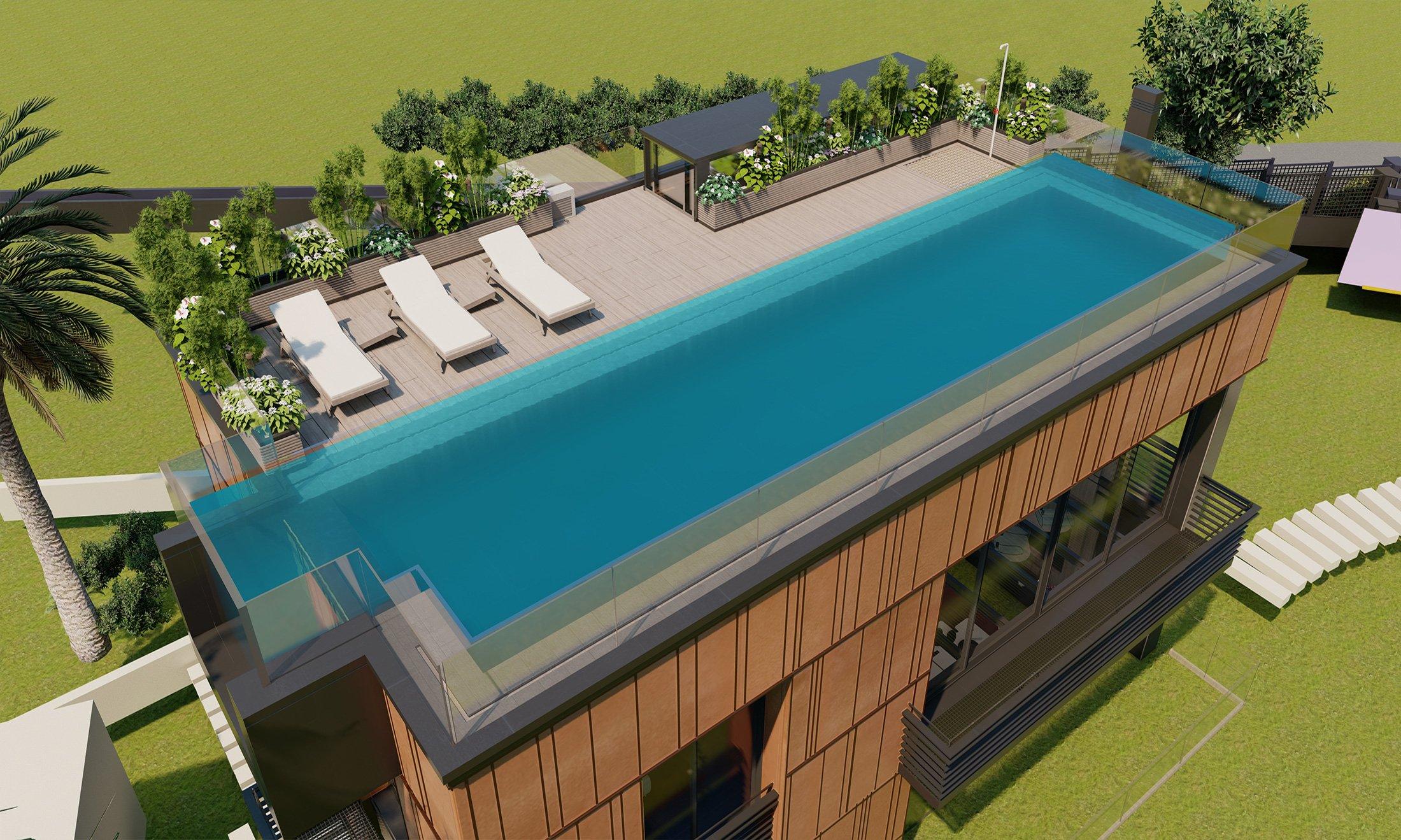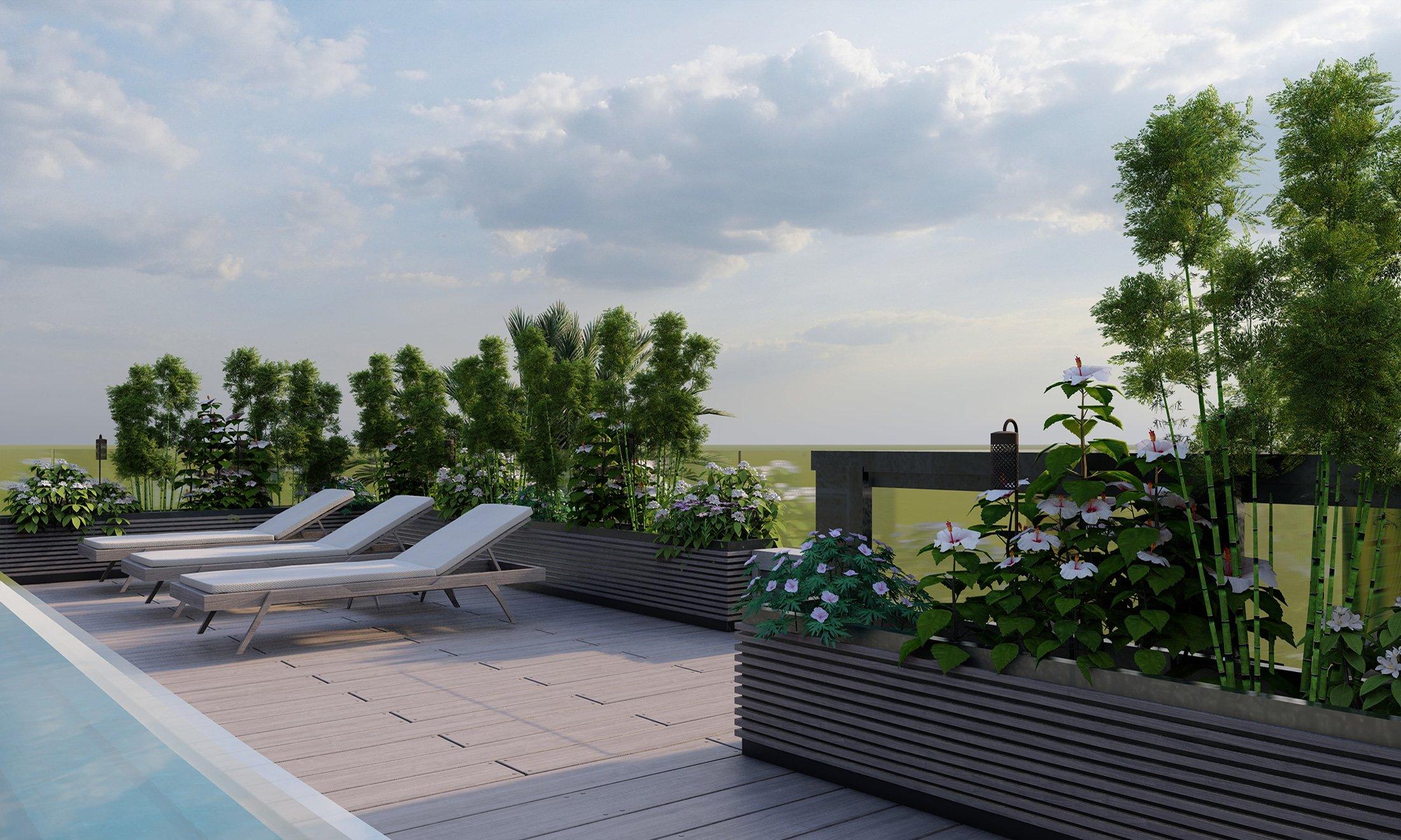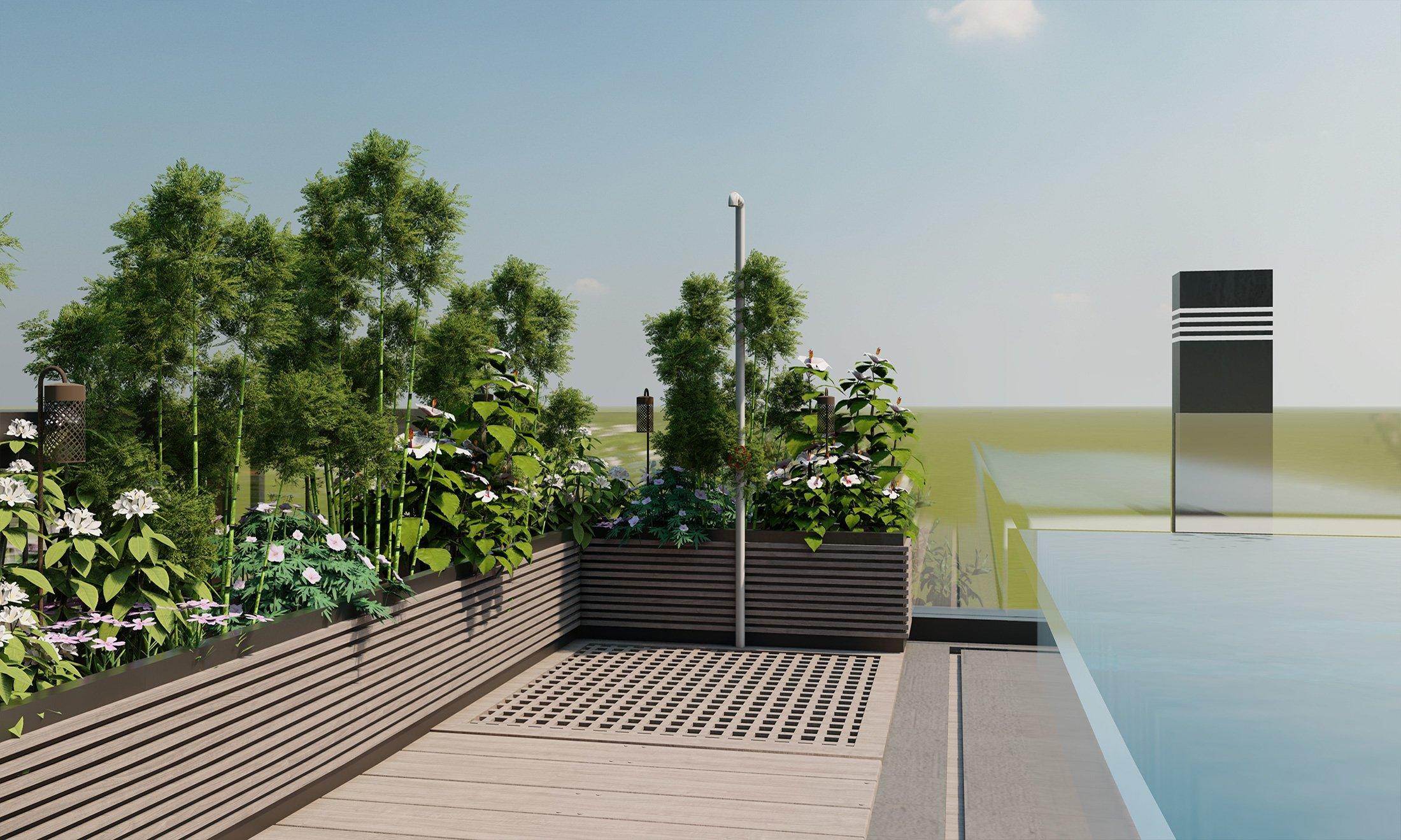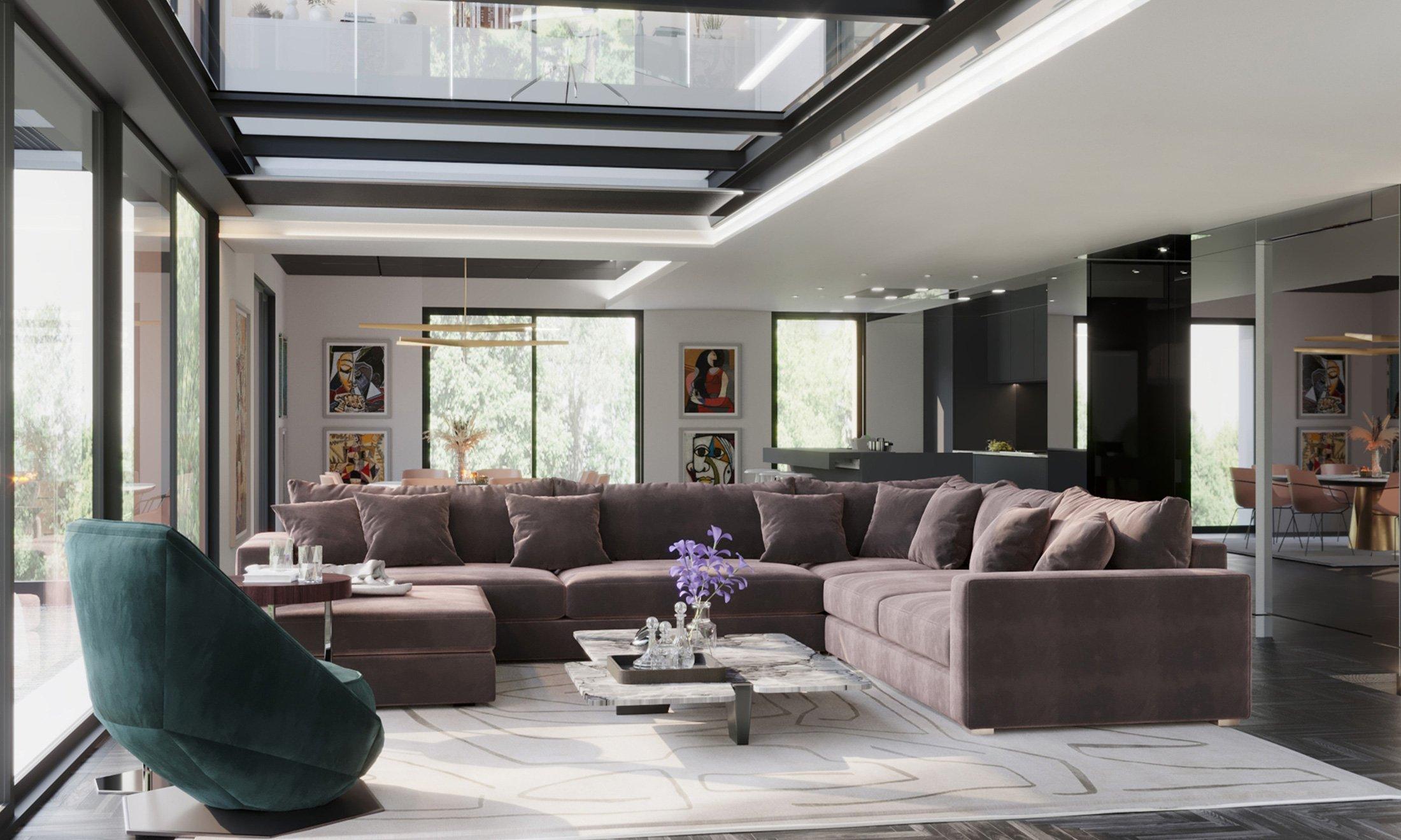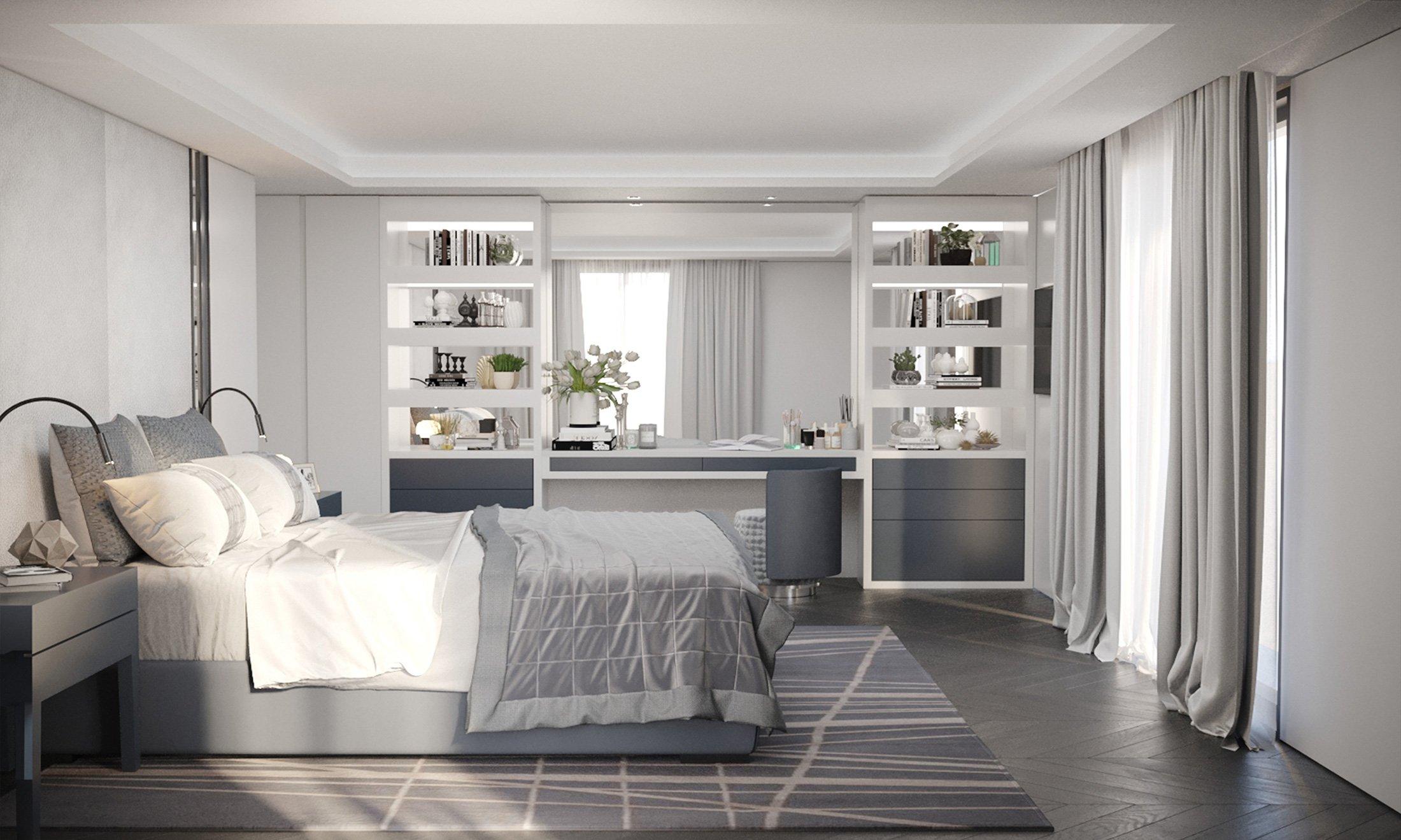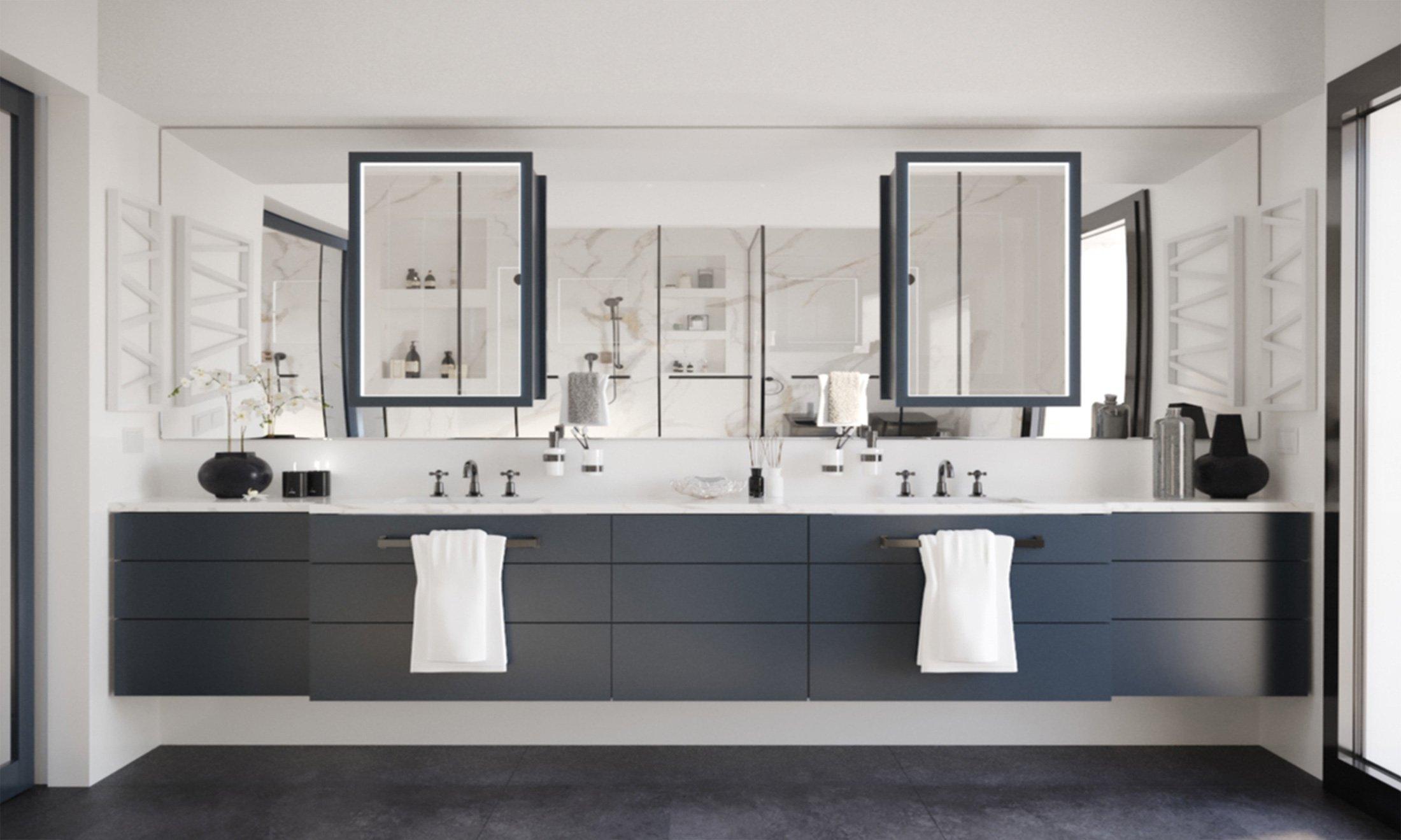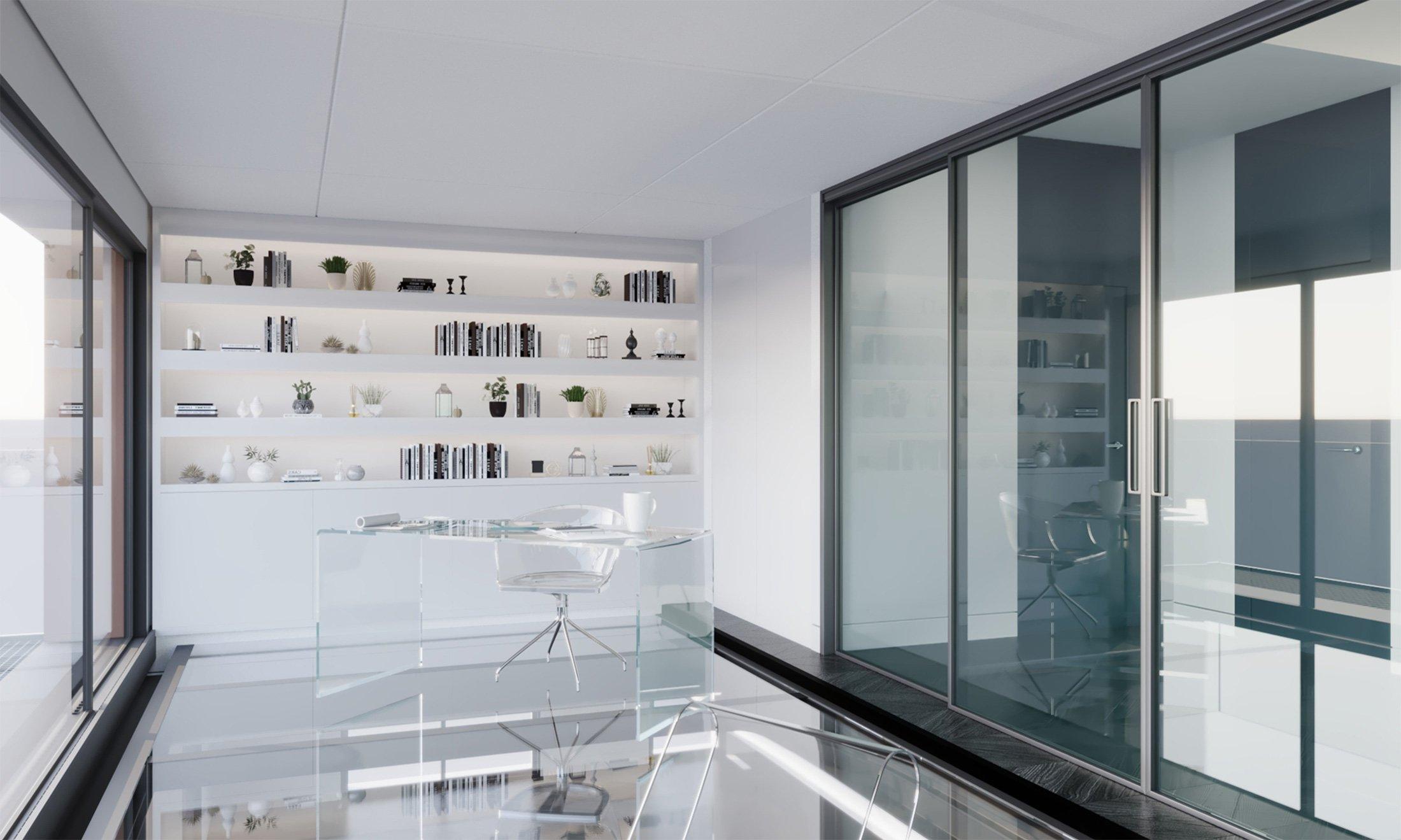 Located on the Basse Corniche in Nice, this plot offers a splendid view of the Mediterranean. With a bay window on the sea side and a blind wall on the rear side, this contemporary villa features a glazed infinity pool, an exceptional architectural element that ornaments the roof like a precious aquamarine gem.
A corten covering allows for a perfect integration into the site, nestled between the proud two hundred-year-old pines. The composition of the facades is further enhanced by the balconies' self-supporting metal structure.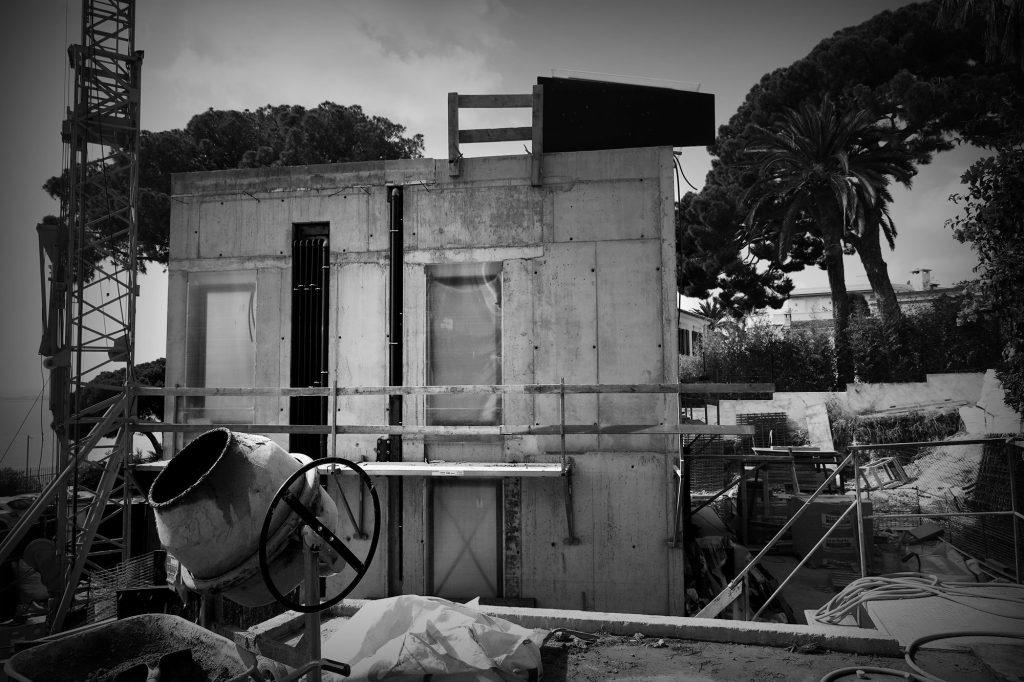 The villa has a sleek interior characterized by white plaster walls, mirrors and primary color combinations; the interior glass floor maintains that double height impression. The invisible entrance door is indicated by a glazed canopy. The project also involves restoration works of an existing chapel on premises.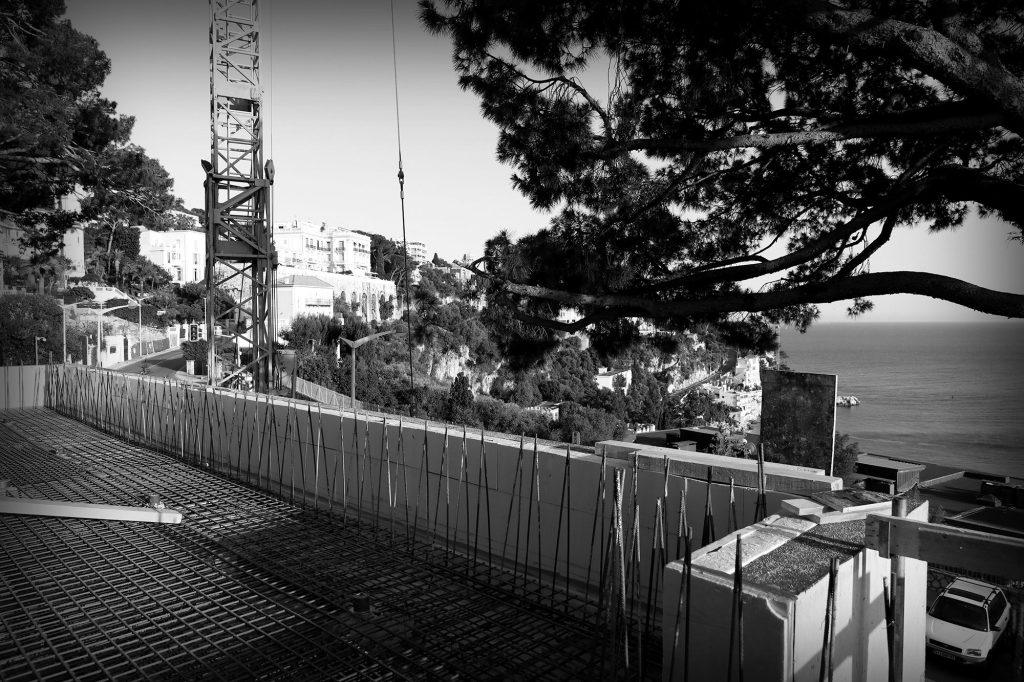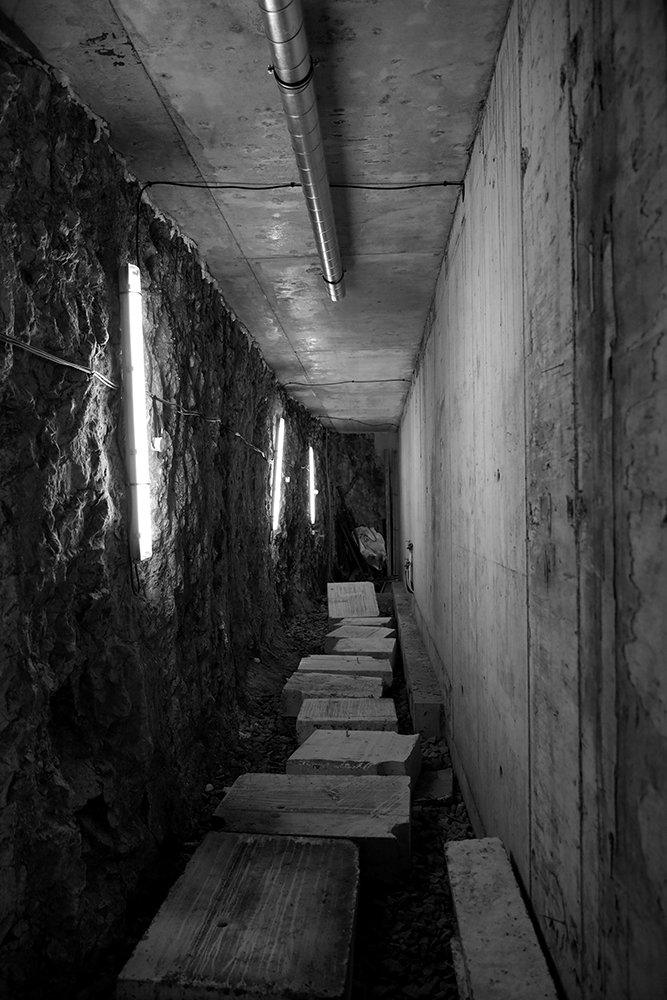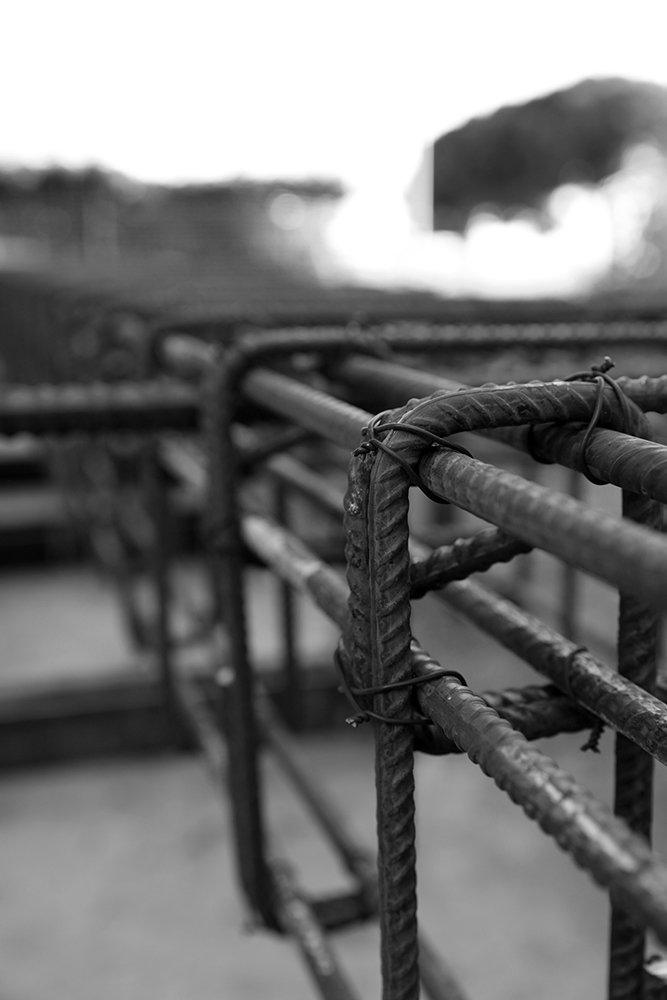 Category
Architecture, Interior Design, Landscape, Residential, Villa