5 Must-Have Smart Home Devices According To JA Architecture's Experts
October 12, 2022
5 min read
Smart homes are potentially the best result of technological evolution for homeowners, and our experts at Joe Aoun Architecture agree. What can be more relaxing than knowing that all your systems are optimized for efficiency without you having to monitor everything?
These days, there's a smart version of pretty much every home device you can think of. According to an article published on Analytics Insight, Apple is weighing an aggressive expansion into the smart home devices market – which is dominated by Amazon – with at least four new products currently under development.
With their undeniable advantages, smart home devices are being utilized more and more within homes and for various reasons. 
In their article, Analytics Insight reveals the top growing devices for 2022. According to the studies, smart homes have:
55% more cameras
43% more smart doorbells
38% more home hubs
25% more smart light bulbs
24% more smart speakers
23% more smart plugs
19% more smart thermostats.
Whether applying just one device or interconnecting an entire network, consumers are taking advantage of this technology and its many features and capabilities to protect their homes, property, and loved ones. 
Smart home automation not only allows you to tap into high-tech functionality but also a new level of luxury that wasn't possible in the past. And as technology development continues to expand, so will the possibilities for consumer home automation to make life easier and more enjoyable.
Before we dive deeper into essential smart home systems and devices and their benefits, let's kick start our blog by defining what a smart home practically is. 
What is a smart home?
A smart home is a home equipped with automation systems and smart devices that connect with home appliances and allow homeowners, to control lighting, security, entertainment, air conditioning, heat, and many other features, through phones or computers, regardless of their physical location. 
Designed to provide added comfort, smart home devices can remotely perform daily tasks such as setting thermostat levels; checking in on children, elderly loved ones, and pets; monitoring water and other utility usages; and more.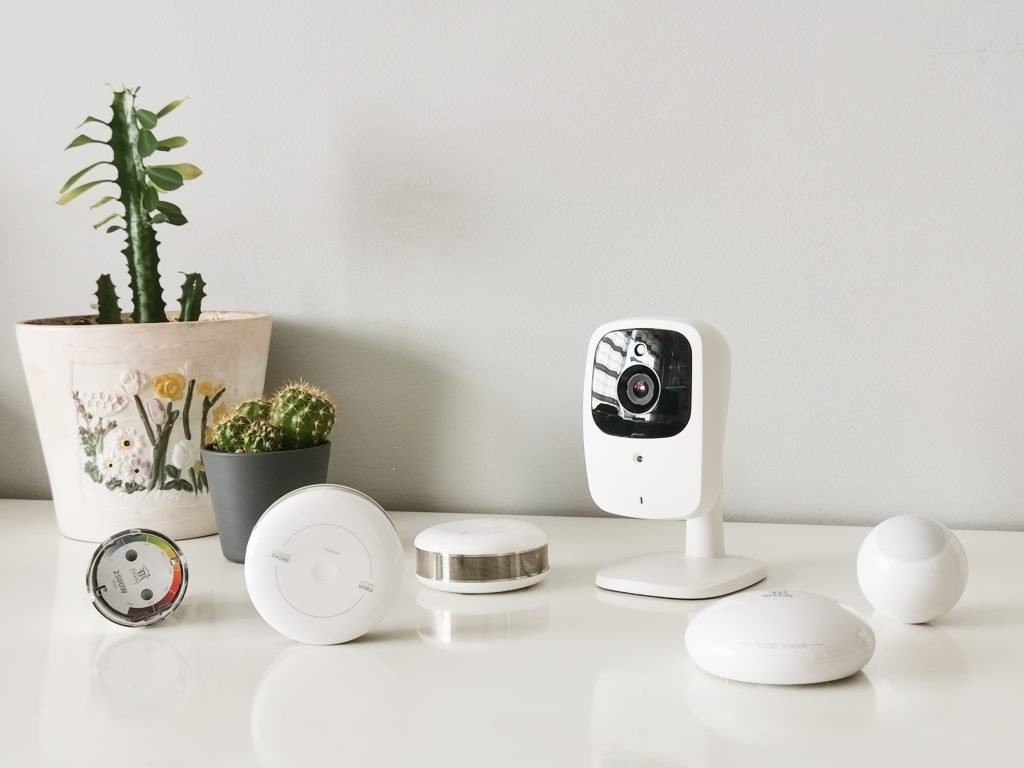 5 essential smart home devices & their benefits
1. Smart video doorbell
Video doorbells have become widely popular in the last decade and are an essential component of smart security and smart homes in general. 
A smart doorbell camera allows you to see who is on the other side of your door, even when you are not home. 
You could be vacationing on the other side of the continent and you would still be able to see who is approaching your home. 
With advanced features such as intelligent alerts, third-party integrations, and a high-resolution camera, a smart video doorbell is a missing piece to your smart security systems.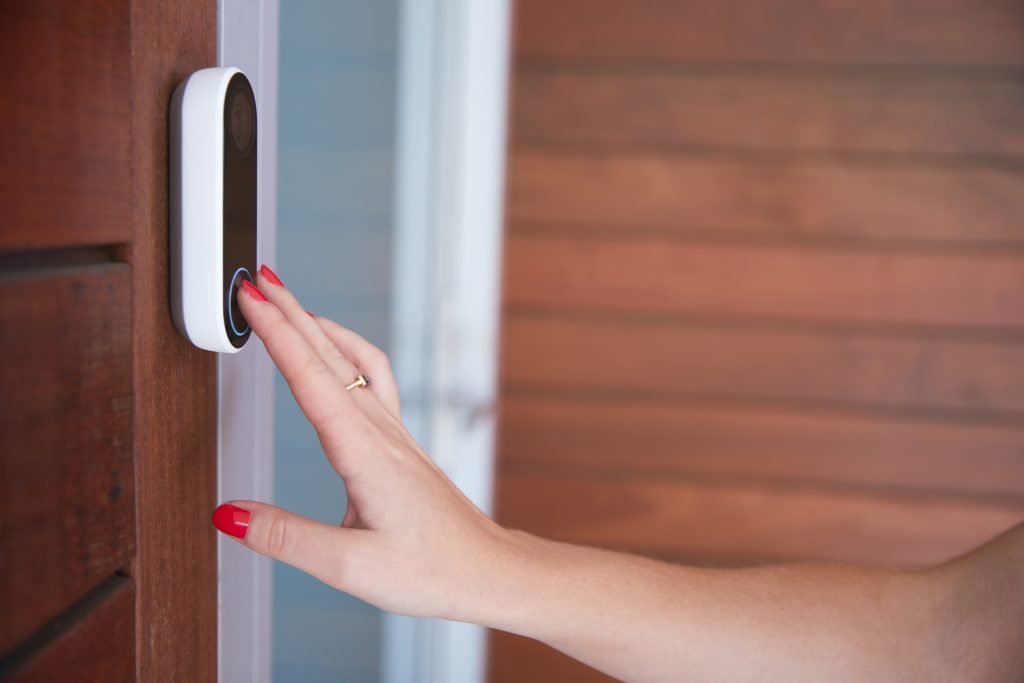 2. Smart lock
A smart lock is arguably the most important part of a smart and connected home. Its benefits go beyond simply allowing you to lock and unlock your door remotely. This device also lets you monitor who enters and leaves your house when you're away. 
And while some smart lock models are limited to allowing you open and close doors through an internet-connected device, such as your phone, others let you assign special access privileges to friends, family members, or even maintenance staff. Add to that its easy installation and sleek aesthetic to go with any luxury interior design.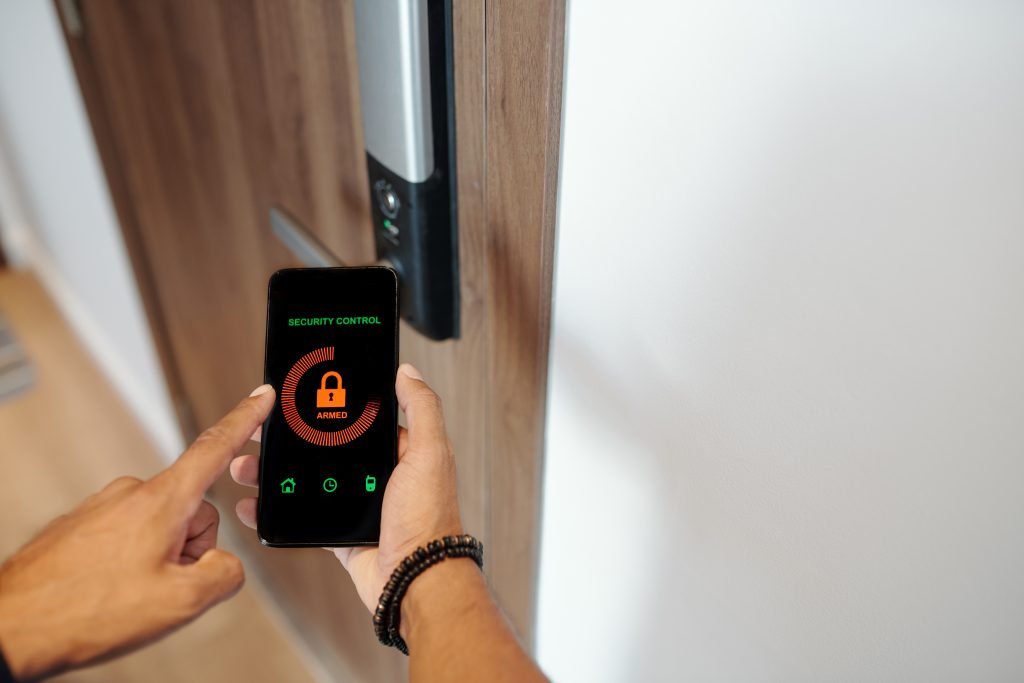 3. Smart energy monitoring 
With the current energy crisis affecting almost all countries all over the globe, homeowners might be seriously considering smart energy monitoring systems as the perfect solution to avoid crazy energy bills.
A home energy monitor is usually about the size of a large mobile phone. It is tucked inside your home's electrical panel and attached to the electrical main, and connected to a mobile or a web-based app so you can see what's happening in real-time. 
Some models allow you to see how much energy you are consuming overall, while others go further and let you know which devices are hogging the most energy. Furthermore, a smart energy monitor allows you to see what's on when you're not at home or send alerts in case you left the dryer on or the garage door open. 
Not only does it add sustainability to your regular consumption, but its efficient modeling will also help you cut down on energy costs.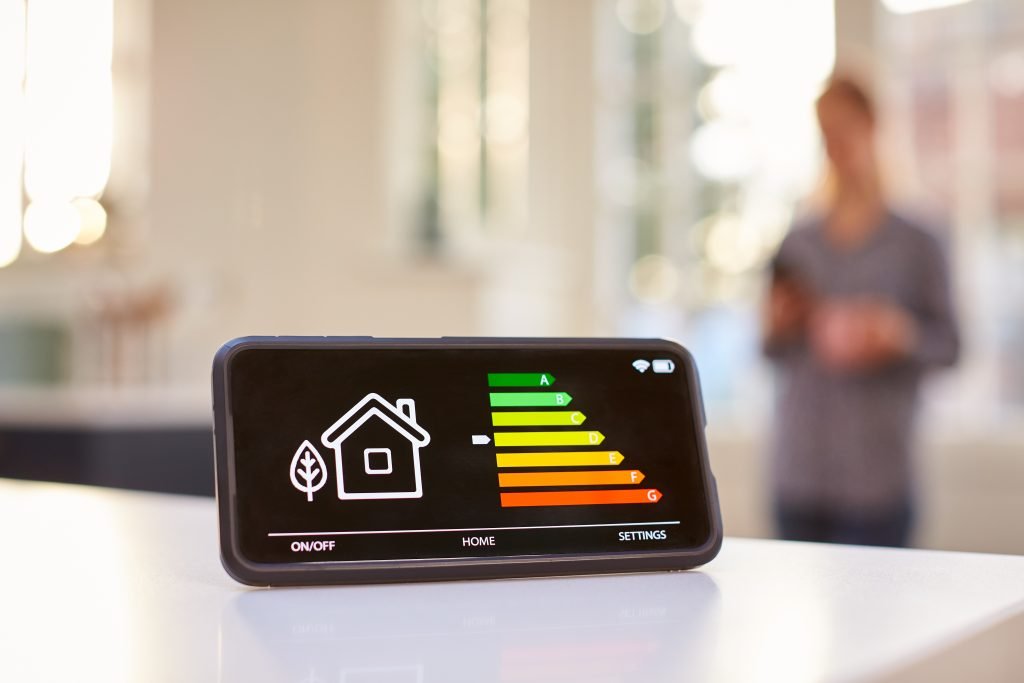 4. Leak detection technology
Water leaks and wastage are another threat to your wallet, house maintenance, and the environment in general. Installing a smart water sensor will help you save a lot of money and avoid property damage and maintenance hassles. 
Smart leak detection systems work by monitoring and observing the pattern of the water flow throughout the house and through different methods. 
When unusual activity is detected, the system cuts off the water flow to the entirety of the household by closing a valve within the leak detector. This way, no matter what the problem, water flow can be cut off from every water-using appliance, thus protecting your house from disastrous and expensive damage. 
These systems are also programmable. Once connected to your smartphone, they let you customize shut-off settings based on your household's water usage patterns. Leak detection systems allow you to protect your property remotely, whether you are at work or on a vacation thousands of miles away from your home, by sending you alerts when they detect irregular water flow.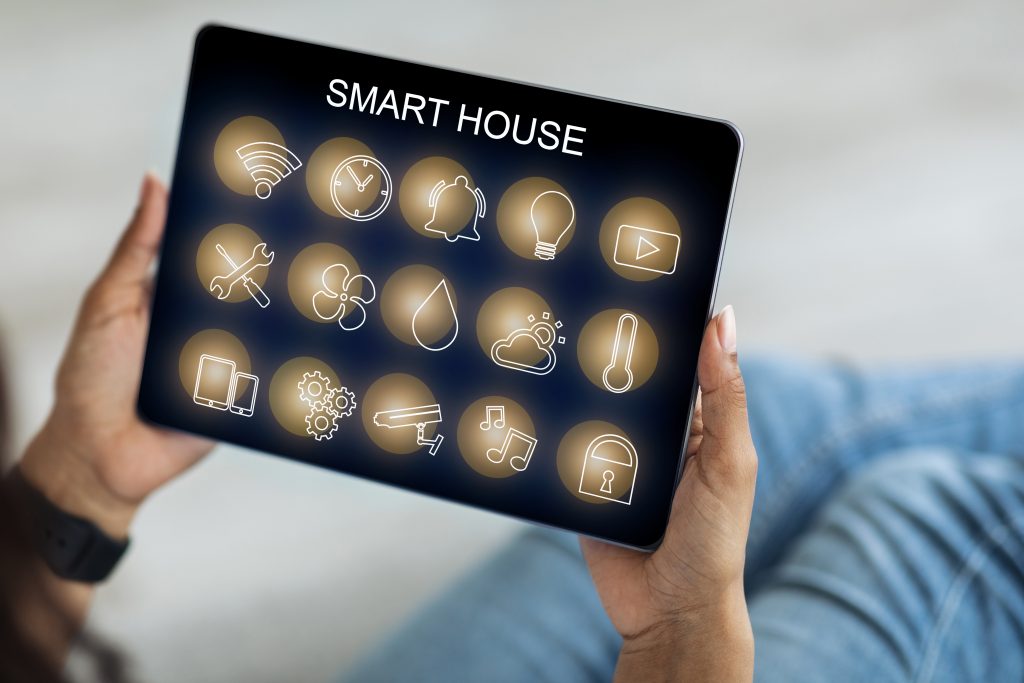 5. Home automation
A home automation system is the motor to your smart home. It is the software that lets you connect all of your smart devices thus allowing you to interact with them: setting automation, schedules, routines, and so much more.
Home automation refers to the automatic control of household features, activities, and appliances. In simpler terms, it means you can control your household's daily tasks via the internet. 
An essential feature of every luxury home, not only does home automation make life easier and more convenient, but it also helps you spend less on house bills. 
In other words, your smart home is incomplete without home automation.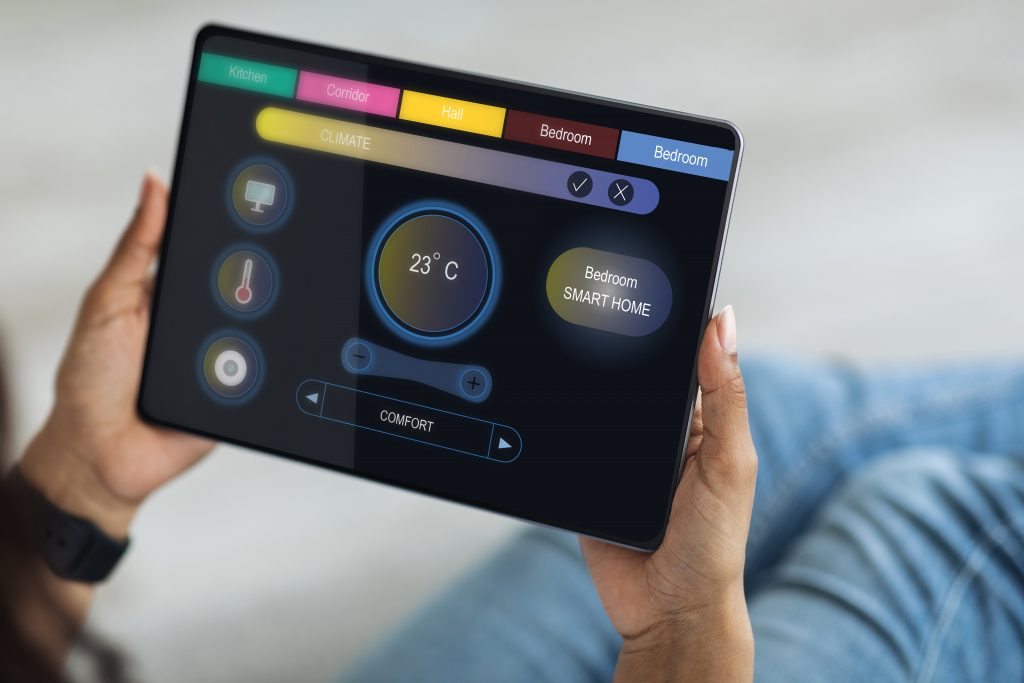 To conclude, smart home technologies are here to stay as they boast many daily living benefits. By connecting a household's devices together, this technology can improve a home's overall productivity. And with the ability to connect to a mobile device or personal computer, smart homes can be managed remotely from any place, any time, enabling real-time checks on the property.
Other than offering the possibility to customize settings based on preferences and needs to make the most out of smart devices, smart home automation also increases safety thanks to real-time surveillance, thus making your and your family's life easier, safer, and much more comfortable. 
This market is rapidly evolving and constantly offering a wide range of options, and our experts at Joe Aoun Architecture are here to help you figure out where to start and how to make these technologies work for your comfort.