7 Reasons To Build Your Own Vacation Home
May 16, 2022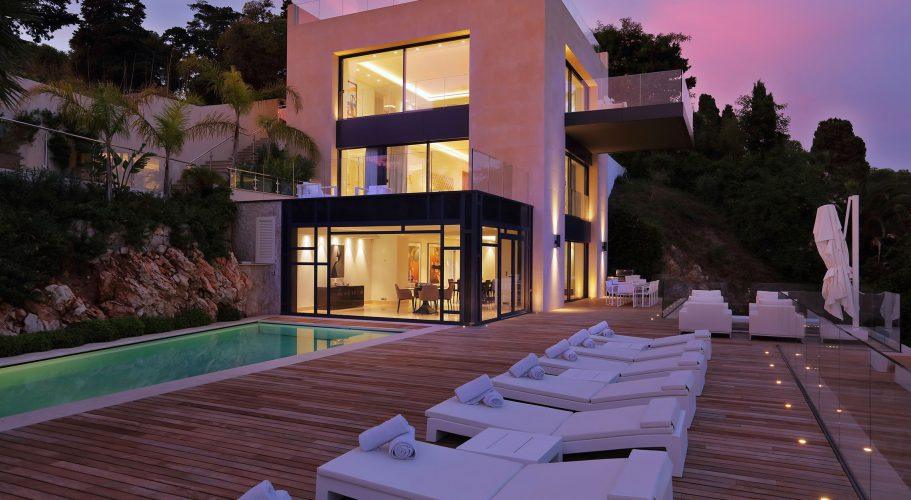 Did you know that it is possible to take a well-planned, hassle-free vacation, and make unforgettable memories while growing your income? Building your own vacation home is actually one of the few investments that offer both personal and financial rewards.
It allows you to take easy, relaxing vacations at little to no extra cost, diversify your income and thus grow your wealth, and prepare for retirement if you wish to. And the best part is, you don't really have to be a real estate tycoon to pull it off!
But before you start making excuses as to why you can't take some time off to start with, let us tell you why it is essential for you to go on stress-relieving getaways.
Table of contents
A vacation is always a good idea
The day-to-day tasks of modern life come with a serious amount of stress factors, enough to make individuals feel constantly anxious, agitated, and stressed in general.
Whether you are handling important, time-consuming responsibilities at work, taking on a new and challenging project, facing a big change in your life, or even feeling worried about something on a personal level, stress can get in the way of feeling at ease and simply happy.
This is exactly why vacations are extremely vital to achieving that work-life balance every individual is looking to pull off. Oftentimes, vacations and holidays are passed over for different reasons: because of work deadlines, school programs, or simply overall busyness.
However, it is important to keep in mind that the benefits of taking a vacation can have a direct impact on the improvement of both your physical and mental health.
When you take a vacation, feelings of calm arise and relieve stress, allowing the body and mind to heal in ways that they possibly couldn't if they were still under pressure.
According to a Gallup study, people who "always make time for regular trips" had a 68.4 score on the Gallup-Heathway's Well-Being Index, in comparison to a 51.4 Well-Being score for less frequent travelers.
That being said, if you are on a serious quest for greater overall well-being, then this is your sign to start packing your bags.
Vacations are also important for healthy family dynamics; spending time with loved ones can help make your relationships stronger. Who doesn't remember their favorite childhood vacation? So many important moments and memories happen during family holidays.
This lands us right in the heart of the main subject of our blog. Here are 7 reasons why it is a smart idea to invest in building your own vacation home.
7 benefits of building your own vacation home
1. Make your getaway more relaxing
Planning a vacation can be quite stressful. There are a lot of details to take into consideration, organize, and check in on – which is totally missing the whole point of the trip: relaxing.
However, if you own your own vacation home, you will not have to worry about most of the organizational part of the holiday.
You don't need to check on the safety of the hotel you are booking, nor do you need to get confused by the directions to get to the resort.
And since you already know where you are exactly headed, you will not have to wonder about what the weather will be like and what type of clothes or gear to pack. You will also have a clear idea of the activities you will be able to enjoy.
Building your own vacation home will make things easier and save you time. That way, you can focus on school and work when you are at home, and you can fully focus on strengthening family connections and making amazing memories when you are on holiday.
Planning your vacation and stay will not feel like a chore ever again.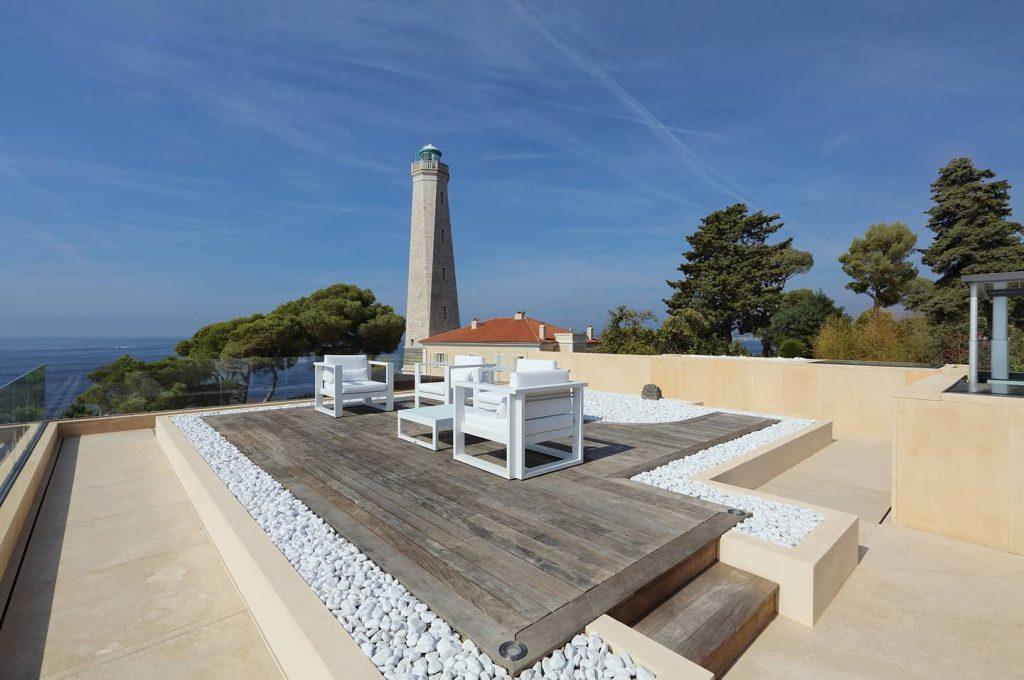 2. You can customize it as you want it
Having a vacation home is a good idea, but personally designing and building your own is an even better one!
Enlisting the services of a professional design and construction agency is a great way to start.
With the help of a team of versatile experts, it will be an opportunity for you to reflect your lifestyle in your surroundings and adapt them to your current situation. You can follow the design process all the way through, and customize your living space to the smallest of details.
This way, your time off will be absolutely optimized and serve its initial purpose.
Being comfortable on vacation is a must. Forget about having to stuff the children into cramped rooms, or having to settle for a place that you are not fully convinced with.
You can build a signature fireplace for your Christmas vacations, or even an extra shed to keep your fishing supplies, paddleboards, or canoes.
Whether you like hosting parties for your family or friends or simply enjoying some quiet time on your own, building your own vacation home allows you to personalize your family time or even your quality time alone, and this is definitely a worthy investment.
Not sure where to begin when it comes to the designs? Check out our projects designed from A to Z by our team of professionals for some inspiration!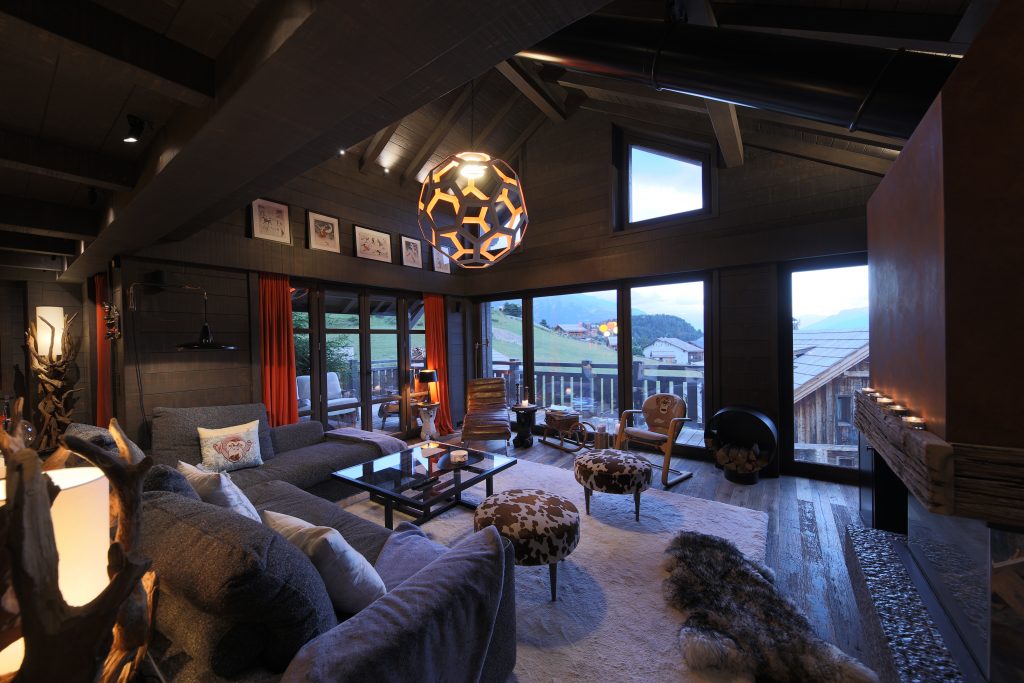 3. It is a smart investment
Undoubtedly, Real Estate is one of the safest forms of investment. Owning a second home is a good way to grow your nest egg since it presents you with an opportunity to rent it out when you are away.
In addition, if your property is located in a town that is vibrant and sought out by tourists, that may increase the likelihood of your property appreciation over time.
And though there will be an upfront cost, building your own dream vacation home will save you money in the end. There will be little to no travel expenses, besides a plane ticket or gas money. You can also purchase food at a nearby grocery store and prepare your or your kids' favorite meals in the kitchen, just as you would do if you were in your own home.
4. Become part of the community
We all have a particular community we wish to become part of and feel as if we truly belong to its people and its culture. With a vacation home just for you, this is easily achievable. All you have to do is choose the location of your dreams
When you visit a country for a short period of time, you miss the opportunity to become a part of the community. People in the area you are staying in feel like strangers and whenever you return you feel like you do not belong there; it never truly feels like 'home'.
A vacation home allows owners to be themselves with their friends and families, or easily make new friends with neighbors.
By investing in a vacation property, you have a home away from home where you can fully immerse yourself in the culture, time and time again, and deeper as you visit more often. You can even help people learn about your own culture!
This way, you will get the chance to know the locals better and even become friends.
Through these friendships, you will learn more about the country's culture and secret locations that most tourists will not know about unless they are friendly with the locals.
With a vacation home, you will never feel like a stranger in your perfect getaway location.
5. It is a place to create memories
Having the opportunity to build even more memories and have roots in another community should never be overlooked. Your vacation home can be a special place to host loved ones, create new traditions, or simply give you a peaceful haven when you want to get away.
It is an enriching experience that you, your family, and your friends can look forward to every once in a while or on special occasions.
6. Visit whenever it suits you
This is actually one of the top reasons to invest in building your own vacation home. A major benefit of owning your own vacation home is that you can visit when it suits you best and comfortably plan your vacation around your busy schedule.
A common problem a lot of vacationers face is finding the best deals for both flights and accommodation with availability that matches the time they can actually take some time off.
When you have your own vacation home, all you need to do is book your flight and insurance and you are ready to go. This way, the freedom of choosing the length and dates of vacations and who vacations with you is totally up to you, the owner.
Forget about the stress of having to endlessly surf websites to book the best accommodation, hoping to find the right dates for your vacation. All you have to worry about is planning your itinerary to make sure you have the best time possible.
7. Prepare for retirement
When retirement comes knocking at the door, you can choose to sell your first home and use the profits for new renovations in your vacation home.
Having a vacation home can make going into retirement a lot easier. Your transition will be much smoother, given that you're already familiar with the location, the community, and its people, but most of all, the home you will spend the rest of your days in.
And since you have personally customized your home according to your needs, likes, and lifestyle, this new phase will be much more comfortable. You can always make adjustments and upgrade your property to accommodate your new needs and current taste.
In conclusion, whether they are on a financial, cultural, or personal level, the benefits of building your own vacation property are definitely ones to keep in mind.
Owning a vacation home simply makes your holidays more comfortable, memorable, fun, and certainly less stressful and overwhelming. Looking to custom-build the vacation home of your dreams hassle-free? Get in touch with our professional team and ask for our turnkey services.