Real Talk With The Master Of Luxury Residential Architecture: Joe Aoun
June 7, 2022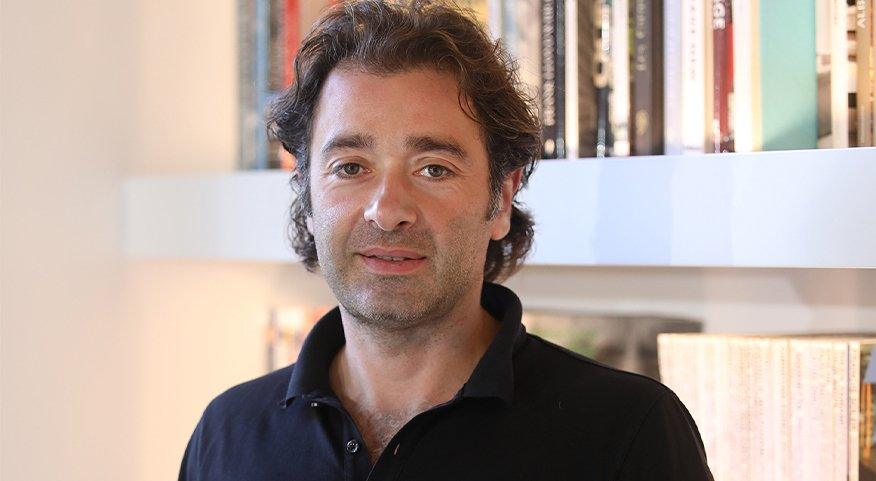 Founder of design and construction agency JA Architecture and self-made architect Joe Aoun discusses how he translates people's lifestyles into revolutionary living spaces that contribute to a higher quality of life. Unveil his inspirations, techniques, challenges, and personal vision of the future of luxury residential architecture in this in-depth interview.   
Shortly after graduating from the School of Architecture "Ecole d'Architecture de la Ville et des Territoires" of Paris, Joe Aoun took a leap of faith into the professional and magnificent world of building design.
In 2003, he decided to build his career by settling in Saint-Jean-Cap-Ferrat, on the French Riviera. Since then, JA Architecture studio's success story has significantly spread on an international scope with its excellent team of specialized experts and is now based around some of the world's most renowned cultural and architectural hotspots: Paris, Monaco, Moscow, Dubai, and Beirut.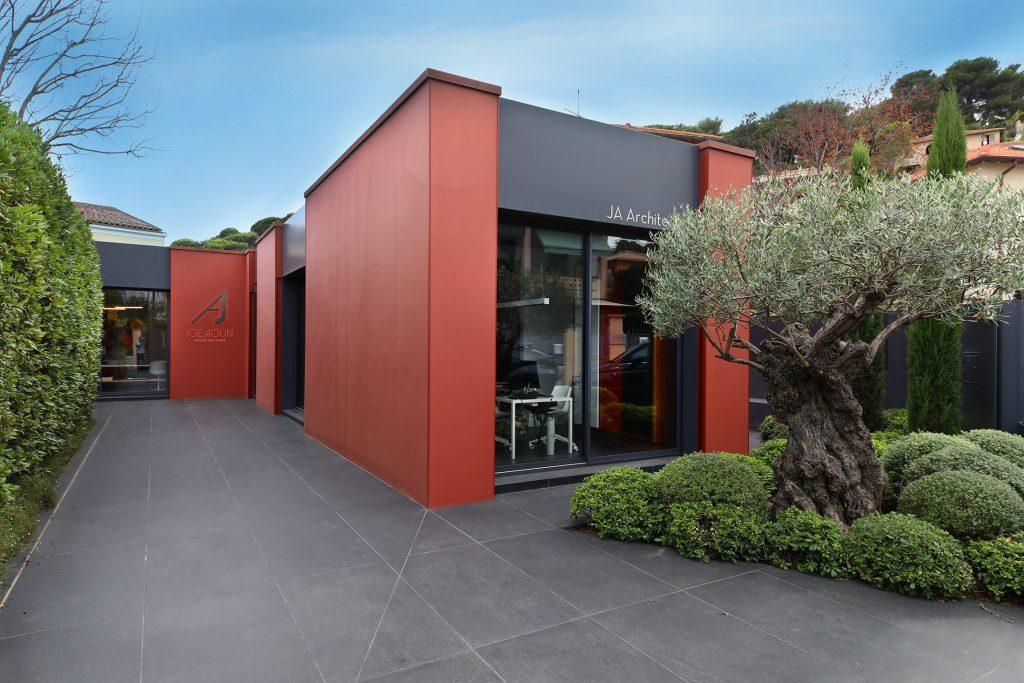 What sets your studio apart in the industry?
Our reputation has come to its pedestal thanks to our outstanding ability to offer turnkey services. When it comes to delivering our projects, we work with utmost precision and focus highly on the finest of details to breathe life into the client's vision, whether it is related to the exterior architecture of the project, its interior design, and decor, or the landscape surrounding the property.
JA Architecture was born out of the market's need for one agency to handle the entire process of building design for clients who want a hassle-free experience.
Our clients are looking for a singular reference from which they can enlist a professional service without having to seek a third party to take on a certain task in the process. And this is what JA Architecture gives them: fully bespoke, turnkey design and construction services.
This hands-on, one-on-one, and full-on approach ensures the client's unique vision and needs are carried through every step of the building process and allows us to create a cohesive space with elements that fit together harmoniously.
It has also favored us to operate on an international level with the ability to engage in several types of projects, whether it be a villa or a luxury home, a renovation, or a rehabilitation project all around the world, regardless of the location.
How do you combine your inspiration & signature with the needs & vision of the client?
Each client has their individual lifestyle, and therefore no project is similar to the other. And I strongly believe that this is what keeps our clients coming – the luxury to create a living space that is derived from their own stories. These people have stories to tell; they dream, work, relax, travel, learn and share moments with each other, and our mission is not only to conceptualize the perfect home to embrace their lifestyle but also to help them attain the unique human experience they are seeking.
Personally, I find modern architecture appealing with its fluid forms and clean, minimal lines. I think it is most beautifully portrayed in the Netherlands.
When it comes to urban design, Paris comes to my mind as one of the most well-planned cities in the world.
The universe of architecture is in constant evolution, however, one constant remains valid regardless of the trends and that is the importance of creating projects that present very little to no resistance to the flow of their surrounding environment.
With our extensive experience in the field and our team of versatile experts in the studio, our clients trust us fully to carry out their vision.
It all comes down to originating a luxurious, high-end, adaptive space that bonds functionality, aesthetics, and individuality all at once. This is our signature at JA Architecture.
Why does the world need architects?
Architects have a key role in the organization of the world. Once they enter any type of space, they have the ability to assess it and form a global vision of the ways it can be used. Just as humans need professional doctors to take care of their overall health, they also need architects to help them shape their lifestyle. Our job as architects is to orchestrate the elements around us and turn them into harmonious living spaces.
One of our many challenges in this profession is accurately translating what the client wants, even when they cannot find the right words to communicate it. There's a lot of going back and forth along the process to reach a result that satisfies all the parties involved, so you have to be extremely flexible as an architect and guide your clients toward their goals.
When in doubt, a smart architect focuses on generating the feeling that the clients want to experience in their home.
In this matter, our efforts to understand and support our clients go beyond the delivery date: within the process, we go the extra mile with our JA+ service where we will always be available for assistance, maintenance, adjustments, and upgrades.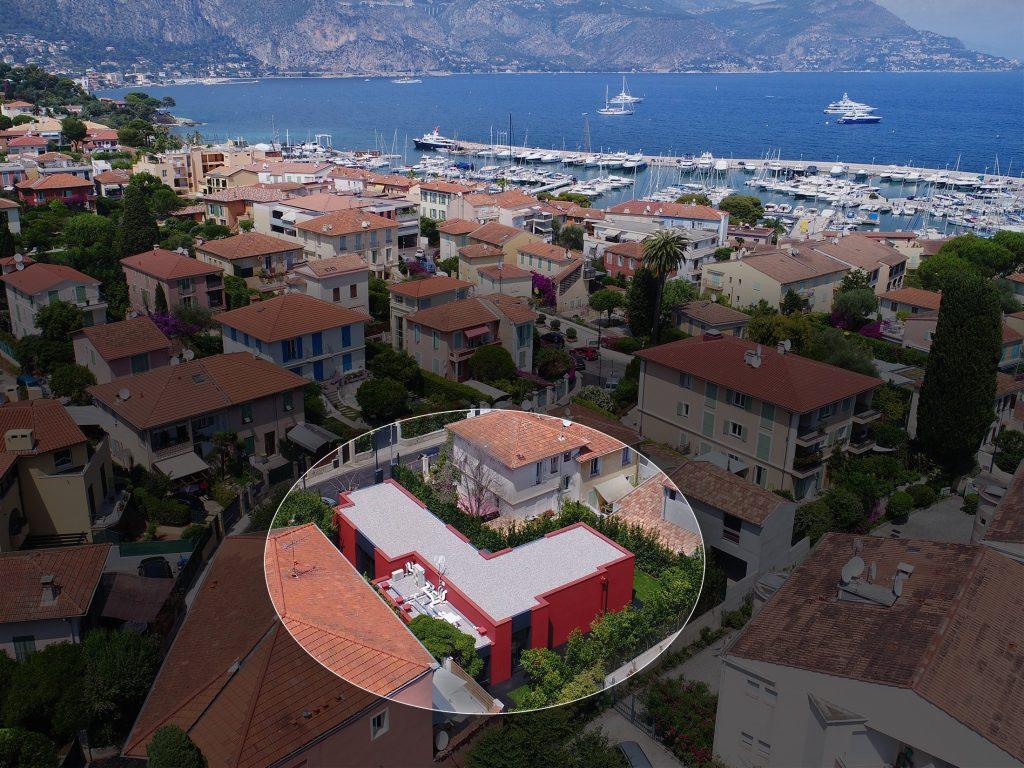 What piece of advice would you give future, young architects?
The most important thing for an architect in this industry is to specialize in something they're good at and that they truly love. Architecture is a highly complicated field, and it's almost impossible for one individual to answer the wide spectrum of clients' needs.
Specializing in a particular aspect in this field is a crucial component to become to build a successful career in Architecture
I believe our specialization in a specific field in architecture was a huge part of JA Architecture's prosperity. We love what we do, and we take on every project with enthusiasm and extreme dedication to delivering an outcome that exceeds the client's expectations.
Keep your mind open to possibilities, changes, and improvements. Don't be afraid of experimenting. Find what truly sets you apart and engages all your senses while working.
How do you envision the future of luxury residential architecture?
The need for owning custom-designed, high-quality, and highly functional luxury homes will not faint anytime soon. Creating spaces, forms, and spaces where people will live work, and play is something only architects are really trained to do.
As challenging as the job may get, we need to fight as professionals to spread awareness around the key role of architects in people's lives and shed more light on the importance of our expertise in providing a higher quality of life through building design.
JA Architecture continues to create uniquely streamlined spaces that excite the eye and also indulge the senses with an exquisite eye for detail and aim to place the client's property in the pantheon of spectacular developments, and the French-Lebanese founder Joe Aoun's strong belief that "homes are the extension of people's lives".