8 Home Upgrades That Are Worth The Investment
May 23, 2022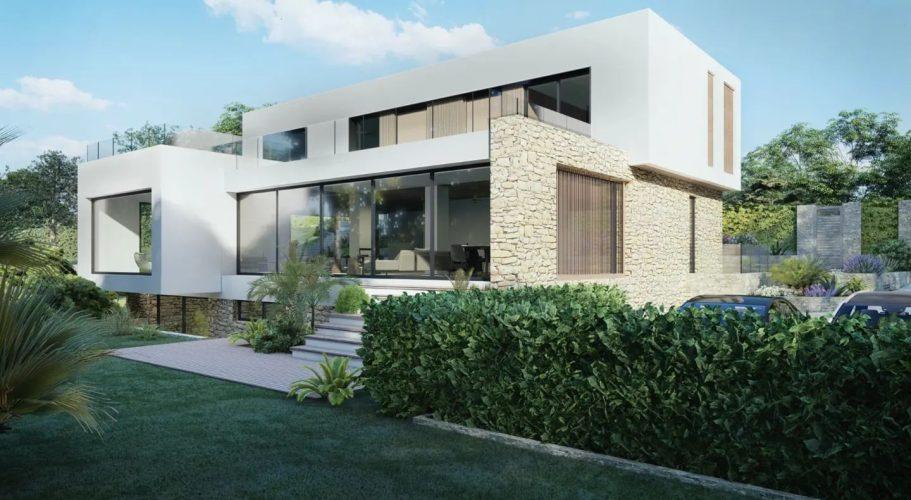 We are all looking to live in spaces that are particularly beautiful to look at, whether it comes to the internal or external design. A luxurious living space that we can personally customize to the smallest of details to accommodate our lifestyle, and where we truly can feel at home and make the most cherished memories. This is what home upgrades are for.
From wall paint, floor tiles, and kitchen cabinets, to dining sets, and home decor, we tend to get so caught up with the aesthetics of our homes, trying to mix and match colors, materials, and patterns and make them work in harmony.
Oftentimes, the more technical aspect of a home is overshadowed by the process of creating a visually eye-catching living space. Honestly, it is only natural! Who amongst us does not wish to live in a space or build a vacation home that is aesthetically pleasing and in tune with the way we see the world?
However, living comfortably is not only related to beauty but mostly to rather boring, technical matters. Whether you recently purchased a new property or you are planning that long-dreamt-of remodel of your current home, investing in your home, and ultimately your quality of life, is always a good idea.
Building upgrades are a great way to boost the livability, energy efficiency, cost-effectiveness, and resale value of your home. Here are 8 home upgrades you need to consider before jumping into construction, as some upgrades may be tricky and more costly to retrofit down the line.
8 Home Upgrades That Add Value To Your Property
1. House Orientation
Orienting your house towards the north helps maximize the sun's path and natural breezes to heat the house up or cool it down.
It means you get the right amount of sun – plenty in the winter and in cooler climates. It also means you are sheltered from strong and cold winds, but can still take advantage of breezes to cool your space when it gets too warm. If you want to take the most advantage of the sun for warmth and natural light in your house, the active spaces of the house, such as the living room, the kitchen, and the dining area, must face north.
A north-oriented house will allow a free source of heating in winter and a free source of cooling in summer, which is especially important if the local climate is a tropical one.
2. Kitchen Countertops & Storage
The kitchen is the heart of the home. It is the space where you will spend most of your time, therefore, it only makes sense to make upgrades to the kitchen.
Starting with the countertops, they are an integral part of your kitchen's both style and function. When it comes to choosing the material, keep in mind that it has to withstand food prep, spills, craft time, and frequent cleaning. Think quartz countertops as they are stylish, easy-care, and long-lasting. Now, design-wise, countertops make a big statement. Make sure the design is simple, durable, and timeless for you to use now, and for others to use later in case you choose to resell.
Moving on to kitchen storage. There is no such thing as too much storage! Make your kitchen more orderly, functional, and enjoyable to use by choosing adequate storage for all your utensils, appliances, and pantry items.
You can also maximize your kitchen space by setting up your cupboards and cabinets where they matter – pot drawers, overhead cupboards, and other cabinets that nearly reach the ceiling (it's a clever way to avoid dust collection). In addition to making everyday use better and easier, increased storage will also add value to your home.
3. Tankless Water Heater
Say goodbye to the traditional water heaters. It is time to embrace tankless water heaters, as they are more space-savvy and energy-saving. How does it work, you may ask. Instead of continuously using energy to keep a large tank of water heated, a tankless water heater provides on-demand hot water, meaning it expends energy to heat water only when, and to what temperature, it is needed.
Because of its small size, it can bolt onto the wall, thus taking up much less room than a traditional heater. Add to that the fact that your hot water supply is not limited to how much water the tank can hold. Though they have higher upfront costs, tankless water heaters can last up to twice as long as a standard unit. So it is safe to say that it is a smart investment.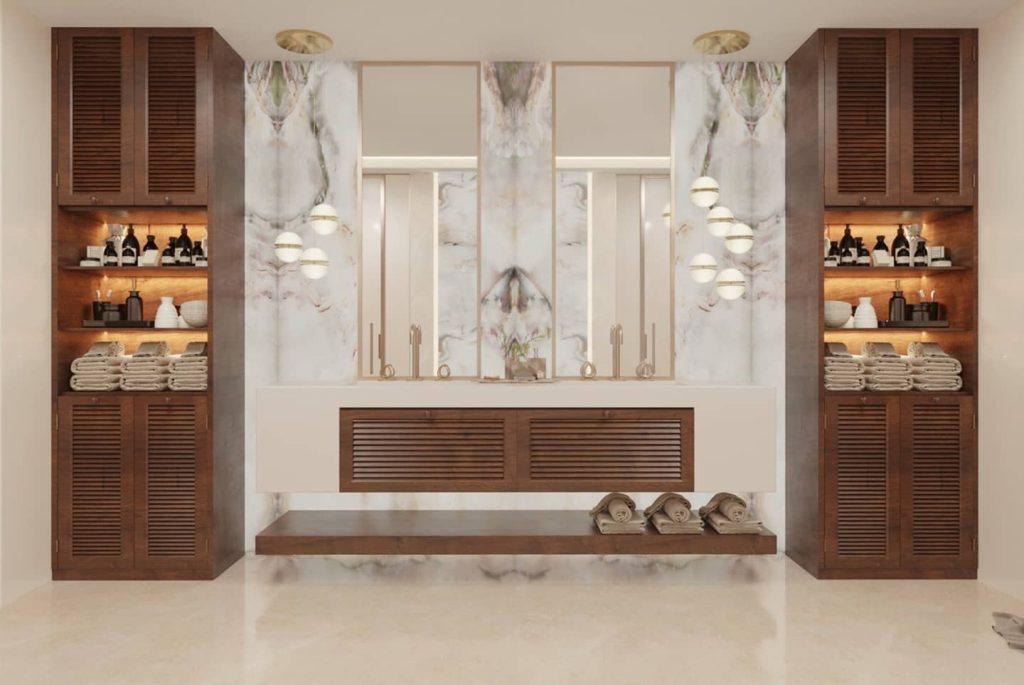 4. Electrical Outlets
While it might not be as fun as choosing wall paint, countertop designs, or bathroom tiles, planning your home's electrical outlets can directly impact your daily life, often more than you realize.
In today's technology-driven world, electrical outlets are extremely important. Investing in dual outlets with USB ports in the key areas of your home is a great idea, such as by the bed, entertainment room, and home office.
Go the extra mile with smart outlets to make your life easier. Bluetooth and Wi-Fi are amazing tools to make your home smarter, giving you the ability to control electronics from your phone and your power usage. You will not need to get out of bed just because you forgot to turn off the lamp downstairs anymore! Be smart about the placements – it would be far more difficult if you realize this later on! It would be best to place plenty of electric outlets in every corner of your sitting room.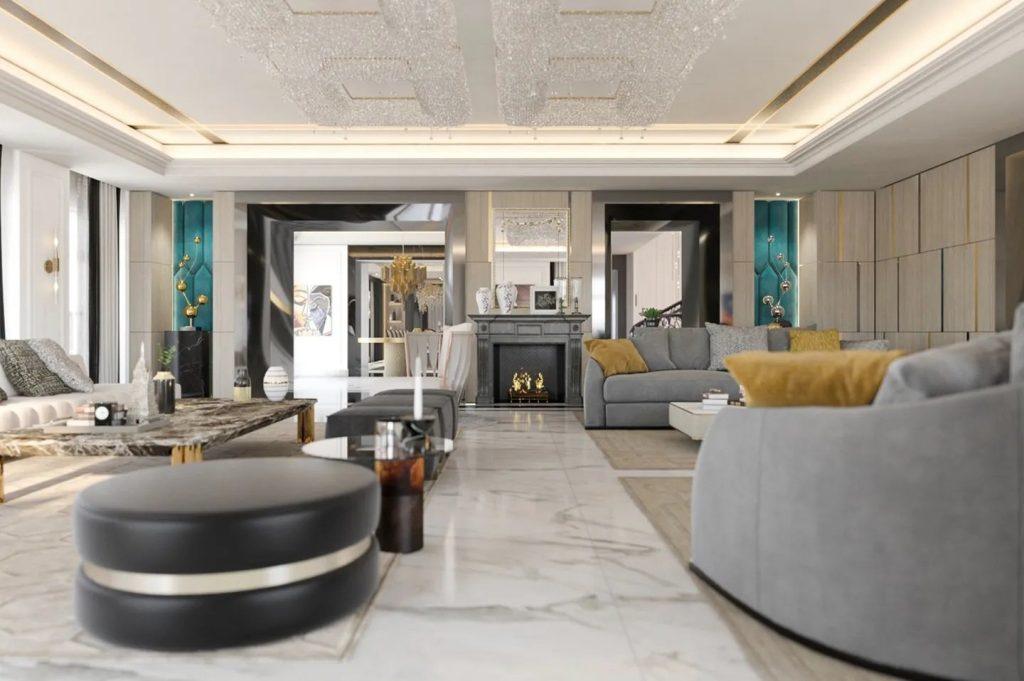 5. Radiant-heat & Premium Flooring
Amongst many heating solutions that improve comfort, let's talk about radiant-heat flooring. No more icy cold feet in the winter! This luxurious home upgrade gets installed beneath flooring and is controlled via a thermostat.
While conventional heating systems create temperature zones in different parts of a room, radiant-heat flooring provides evenly distributed heat and has the ability to warm the room from the bottom up to a consistent, comfortable temperature.
Often a more energy-efficient heating source, it can be added to all the rooms in the house. In addition to making cold mornings a lot more comfortable, this luxurious and effective feature is also quieter than rattling radiators and rumbling forced-air vents.
But before you go ahead and apply it to your living space, do not overlook the process of choosing quality material for your flooring. All flooring is prone to wear and tear. Therefore, and if you want to extend its lifespan, it is a home feature worth spending more time and money on. According to Forbes Advisor, hardwood, laminate, and vinyl are amongst the best types of flooring to consider for your home.
6. Zero-Threshold Showers
No-threshold showers are becoming increasingly popular in bathroom remodeling designs for their great benefits. This accessible design style is not only practical but also stylish. According to Jamie Gold, a wellness design consultant, "Zero-threshold showers are a huge advantage if you're building your 'forever' home or remodeling a primary bathroom to enjoy indefinitely."
Apart from being safe to navigate and accessible to family members of all ages, zero-threshold showers can create a visual illusion and make your bathroom seem larger with a sleek look by switching to a shower that lacks the lip or edge of a traditional shower floor basin. It also makes the bathroom space easier to clean and move around with a barrier-free shower.
However, if you prefer having a more defined shower area, you can create it by adding a glass wall.
7. Good Insulation
A well-insulated house is one you will be comfortable living in. Insulation acts as a barrier to prevent heat from entering and exiting the house, thus keeping the temperature at a comfortable level, just the way you want and need it all year long.
You can insulate your roof, walls, and even your floors to close the gaps through which air can pass through. This way, you can keep the warmth inside your walls during the winter and enjoy a refreshing breeze without breaking into a sweat in the summer.
Not only does insulation save energy by lessening the energy emissions coming from your home, but it also reduces your cooling and heating costs. An investment that can add levels of comfort to your living space and savings to your bank account is definitely worth it, right?
Add to that the fact that insulation can help minimize the transmission of sound across the walls of your house. So you can enjoy a good night's sleep without worrying about external noise, coming from your neighbor's party for example.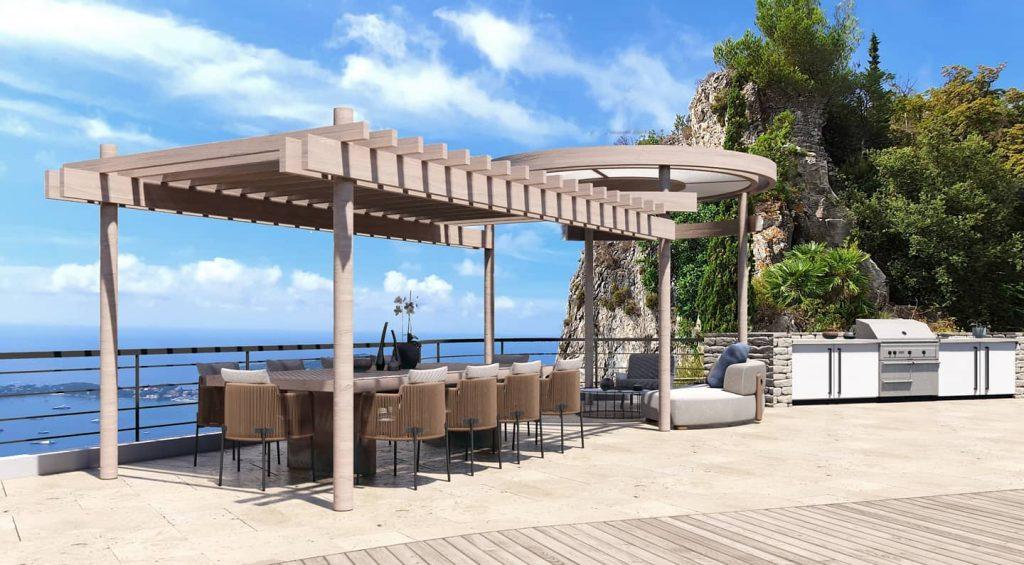 8. Outdoor Living
Outdoor areas have become a major object of interest that homeowners seek to continuously improve and enhance, whether it is for their kids, pets, or social activities.
Large or small, upgraded decks and patios are a simple way to add value to your property. With just a few elements of furniture, decoration, and lighting, it can become a flexible space where you can play, work, and entertain.
For your outdoor gatherings with family and friends, you can choose to design your alfresco area with a dining area, barbecue, or even a wood-fired pizza oven! You can even take it to the next level by installing a freestanding bath or outdoor shower – a truly lush touch!
Get inspired by JA Architecture's projects and get in touch with our team to learn more about our turnkey services for your dream luxury home.