How to Use Lighting Sustainably to Fight the Energy Crisis 
January 30, 2023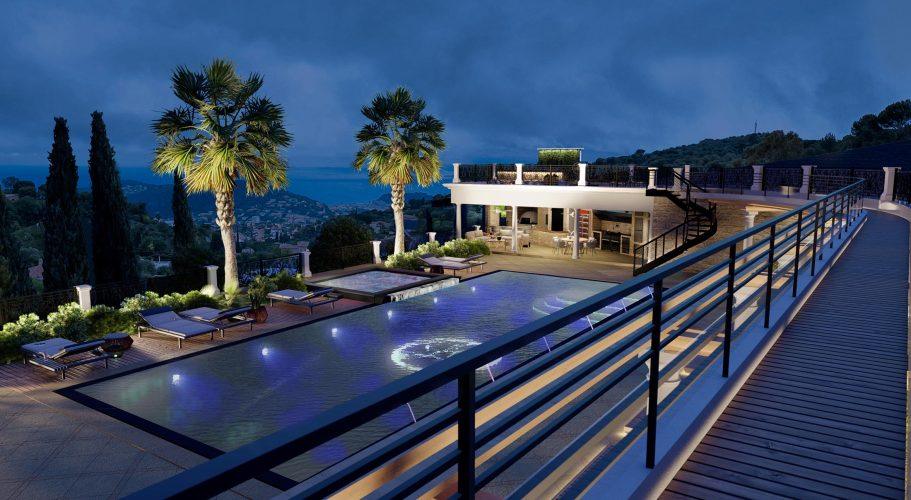 5 min read 
The ongoing energy crisis has affected many countries across the globe. Particularly, Europe's energy systems are currently facing unprecedented challenges as supplies of gas have been cut by more than 80% this year alone. 
Amongst many ways to reduce crazy energy bills, using lighting in a sustainable manner is an intelligent and simple way to start. 
Here are 7 ways you can go green and energy-efficient with lighting design. 
1. Choose the right bulbs
The journey to achieve green lighting design start with choosing the right light bulbs. How do you know you have chosen efficient lighting? Well, its luminous efficacy is a key indicator: the higher the visible light output is in relation to the consumed energy, the more efficient your light source is. 
LED bulbs are known to be a solid long-term investment as LED technology can save energy and thus lower your electricity bills. According to the US Department of Energy, residential LED technology uses at least 75% less energy and is usable up to 25 times longer than traditional incandescent lighting.
So instead of using traditional incandescent lighting go ahead and switch to LED bulbs! 
Another great replacement for traditional lighting sources is CFLs or compact fluorescent bulbs. Although they cost a bit more than incandescent light bulbs, they use about a quarter as much energy and last many times longer (usually around 10,000 hours).
2. Use smart lighting control 
One of the many advantages of having a smart home is saving energy and reducing consumption by considerable amounts. Among the list of the most essential smart home devices, we recommend you employ a smart lighting system to make this task an effortless one. 
Lighting control systems and sensors can enable great automatic energy savings. Light sensors are able to take into account the amount of natural lighting during the daytime and thus reduce artificial lighting. On the other hand, presence detectors can dim lights to minimal levels or completely turn them off when not required in low frequented areas such as corridors, outdoor areas at night, or vacant offices.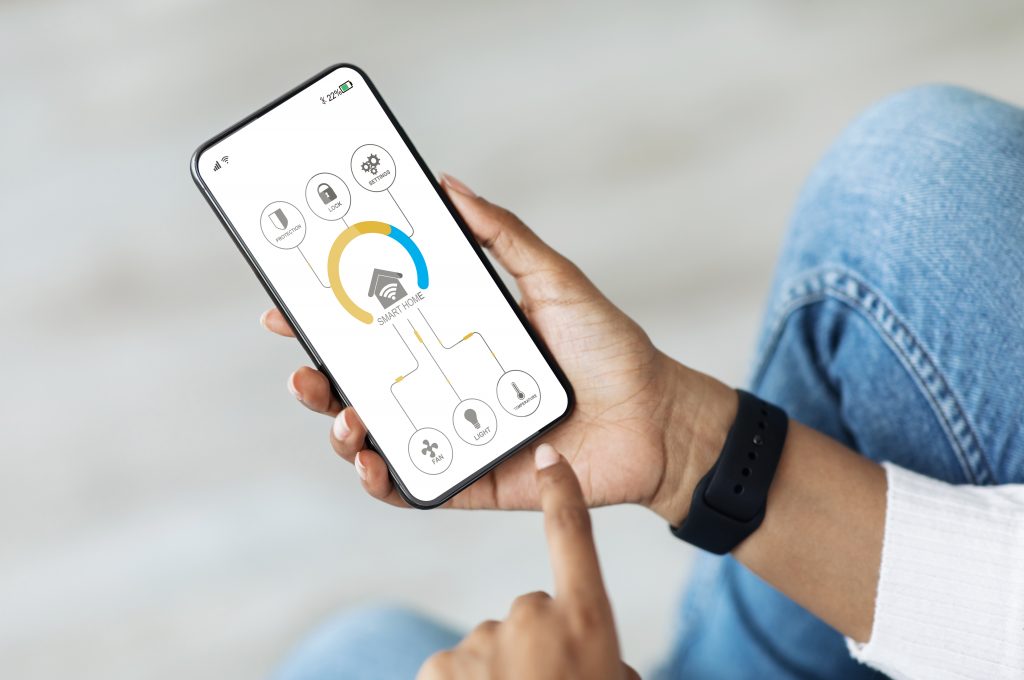 3. Choose wall paint strategically
Paint colors play an important role on a different level in interior home design so we strongly recommend you take that into consideration when choosing your paint color palette. Not only are they crucial in setting the tone and mood of your interior setting, but also have an enormous impact on the amount of lighting needed to adequately illuminate a space.
While dark hues tend to absorb the available light in all its forms and store it as heat energy thus making your space seem darker, light and bright colors are more prone to reflect light, employing the energy powering your home in a more efficient manner.
In other words, simply painting interior walls and ceilings a light color can help provide reflected light, making your space look brighter and consume less energy. 
4. Employ tactical task lighting 
In the same spirit of trying to achieve sustainable lighting in your home and reducing your utility bills, task lighting really steps things up. 
Installing useful and practical task lighting such as lighting a painting, illuminating a staircase, or installing a reading light at your bedside allows you to use a fraction of the energy of overhead lighting while still achieving satisfactory illumination of your space.
And there you have it, a smart way to illuminate your favorite piece of wall art or continue reading your book in bed while saving energy.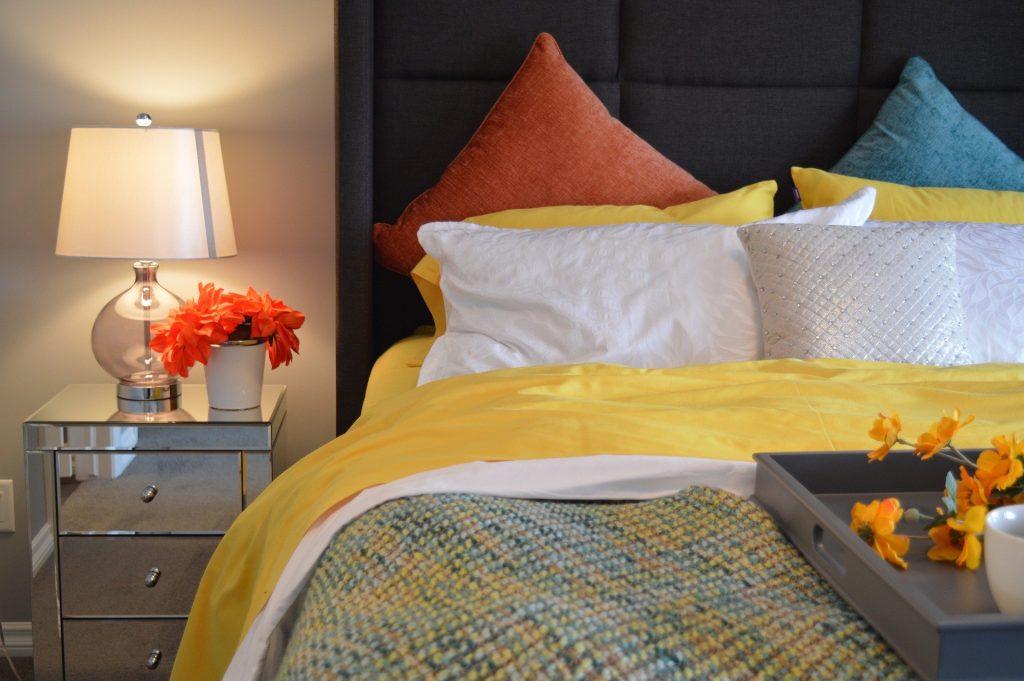 5. Install dimmers and lamps
This option is like hitting two birds with one stone. Not only does it improve the quality of life for homeowners but also, it significantly reduces their utility bills. 
Using light dimmers means consuming less wattage and thus extending the life of your light bulb. This is where investing in quality, energy-efficient light bulbs truly pay off. 
Another way to smartly manipulate light inside your home is by using lamps. Why light the whole room when you can light the space you are using? Besides providing task and ambiance lighting to your bedside, living room, or office, lamps can help you limit your lighting energy consumption. Not to mention the decorative flair a lamp adds to any room when placed right. 
6. Make use of daylight
We believe that the first step for good light should really begin with sustainable daylight architecture, simply because the best source of light is the sun. And there are many ways you can optimize the use of daylight in your home. 
Starting with the easiest one to achieve, keep your blinds open throughout the day. You can go a step further and put in some skylights. If you are redesigning, renovating, or building your home from the ground up, consider your house's orientation as it greatly impacts the quantity of daylight your home will receive. But first, you will have to identify your climate zone so you can position your home in relation to the path of the sun. 
You should also consider an open floor plan as it results in increased light. Without partitions or walls between the kitchen, living, and dining space, natural light can easily flow from one room's window into another room.
7. Turn the lights off if unnecessary 
As evident, small, and simple as this one may seem, this is a very effective way to improve sustainability in terms of lighting. When it is not necessary, go ahead and switch the lights off. 
And when a minimal level of light is needed the lighting could be dimmed down to a minimum level in order to save energy. 
After all, as efficient as your lighting equipment might be, it serves no purpose to have lights on when no one is around. So, all you have to do is be diligent about turning the lights off! 
Are you looking to start your green lighting design journey but are still unsure where to begin? Contact Joe Aoun Architecture's multidisciplinary team of experts and get started.