The interior and exterior concept are one: the curving volumes flow, following each other and opening the exterior space to the interior. Completely glazed facades with white bands separate the two totally identical volumes of the two floors.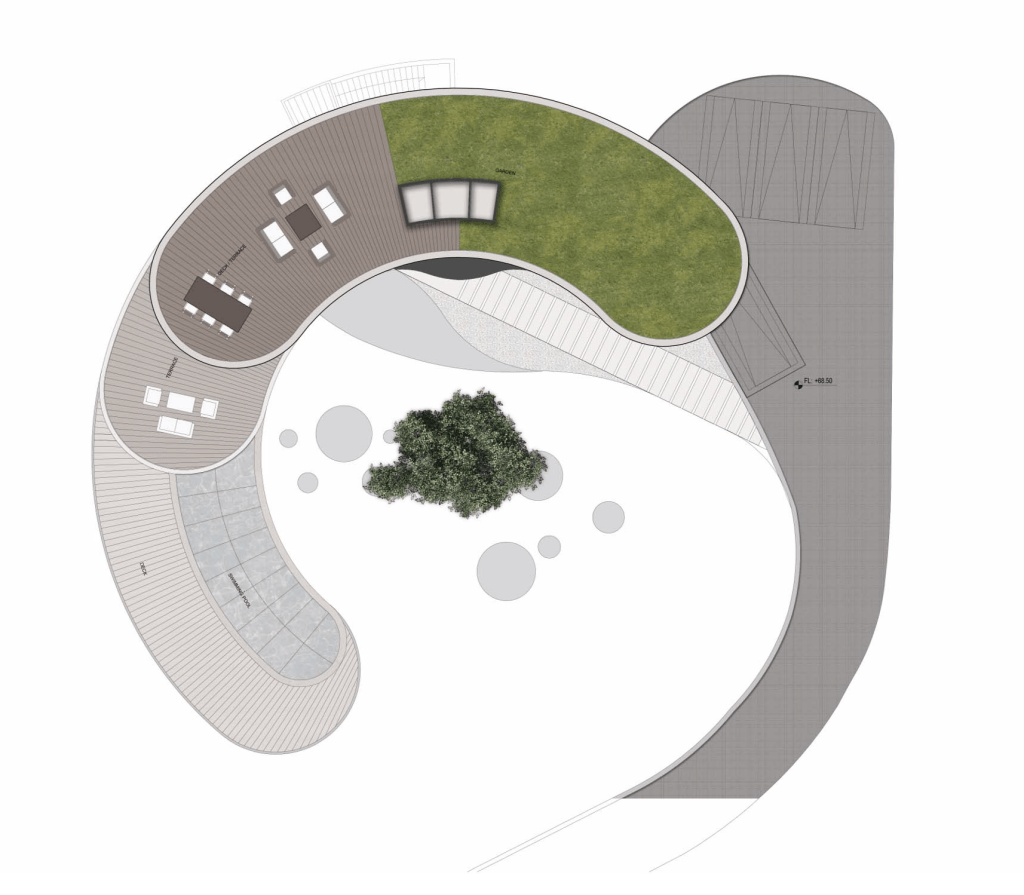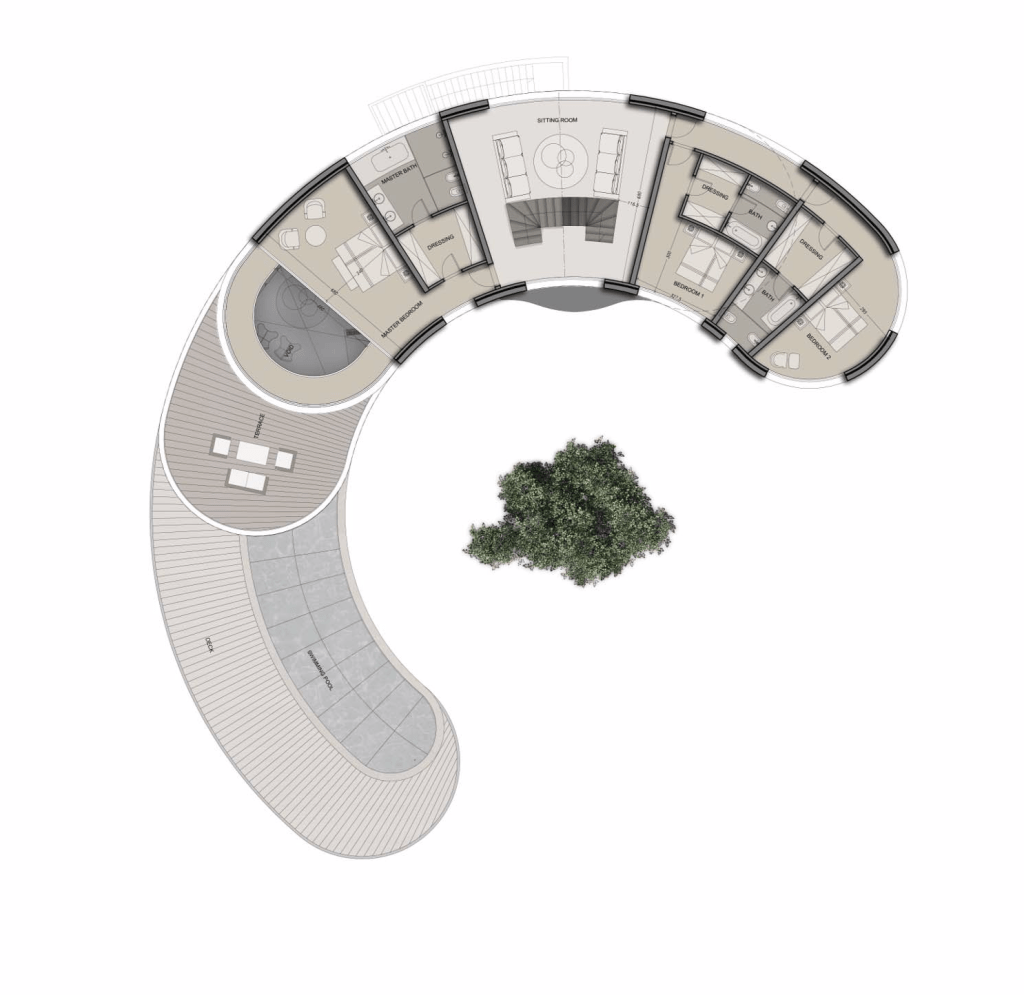 The curves and circles of the floor finishes and curved shapes of the ceiling are repeated in the staircase and interior decoration, where the primary colors form an evident contrast with the black and white exterior.
This intriguing and visually pleasing game of offset between these two volumes gives this villa its unique, striking architectural character.
Check the progress below: