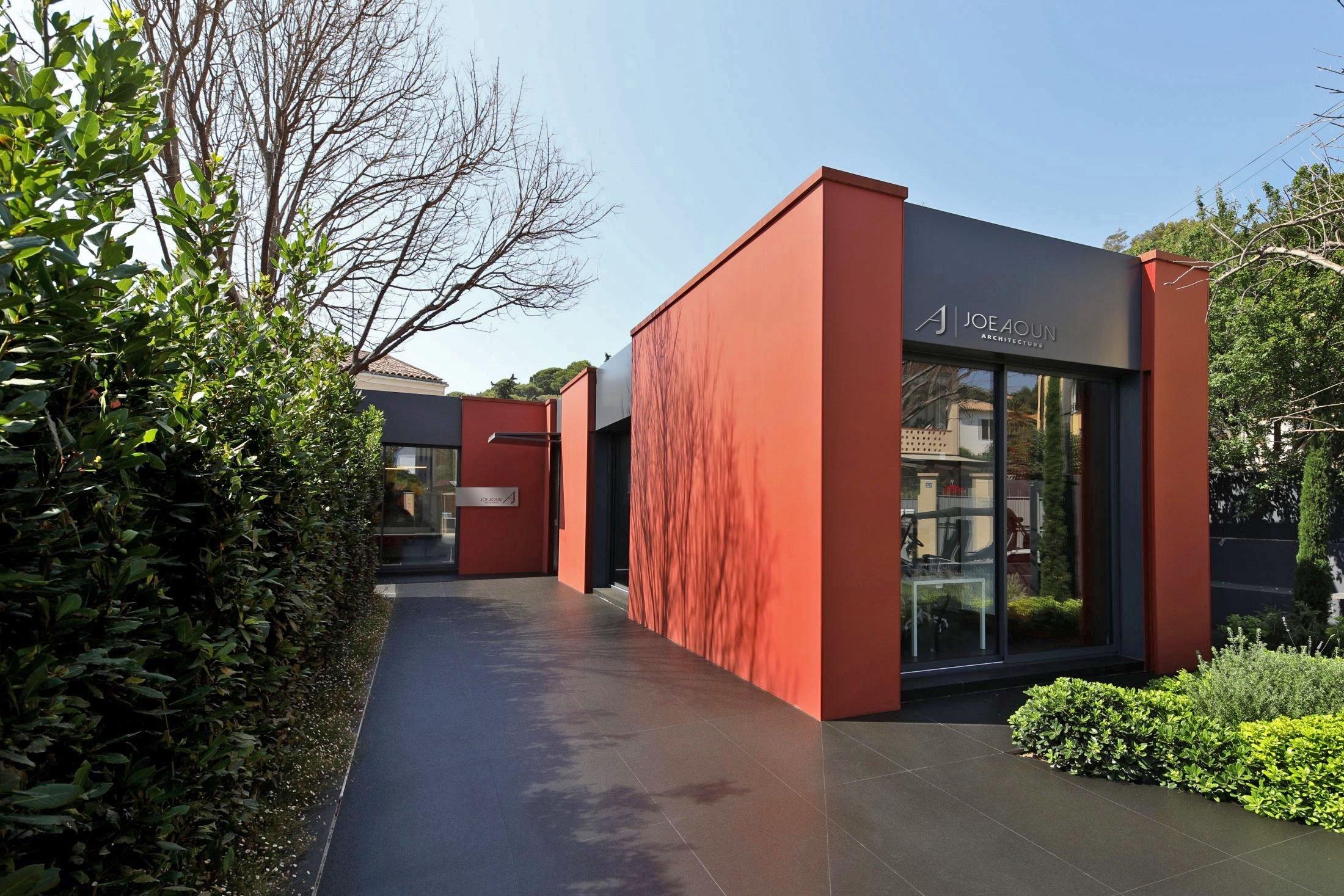 In a residential neighborhood of the Saint Jean Cap Ferrat village, rehabilitation and reconversion of an old storehouse into what is now the showroom of JA Architecture studio.
Preserving the scale and respecting the immediate proximity of habitations, the architectural concept consisted of transforming the exterior walls in red ochre panels to shed light on the grey niches that shelter the bay windows.
The curved shape of the sliding doorway follows the flow of the public road lines.
To welcome passers-buy, the property was designed to be totally transparent, it is utterly vitrified.
Offering continuity to the eye, the welcoming lounge and working area integrate sliding glass doors that structure the space. Functionality was a key consideration when it comes to the choice of the furniture; terraces were transformed into parking spaces for visitors and staff. A backyard garden hosts a Cedar tree, a tribute to Lebanon, homeland of the architect, in addition to a colorful variety of fruit trees.